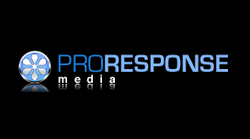 PRM's job is to sift through the masses to find people that are looking for our clients, rather than the other way around.
Harrisburg, PA (PRWEB) May 13, 2008
Pro Response Media (PRM) CEO Jason Cole officially opened the PRM Lead Store to North American Home-Based Business owners on April 15, 2008. As the former VP of Cutting Edge Media, Cole brings almost 7 years of Network Marketing/ MLM lead generation experience to http://www.proresponsemedia.com [Pro Response Media . Uniquely positioned--through Coles dedication to providing highly qualified and personalized lead campaigns for Network Marketers, Multi-Level Marketers (MLM) and Direct Sellers--PRM has already secured the exclusive account of one of the industry's most successful new start-up companies, Platinum One Destinations (P1D).
Author Gavin Potter said that the 20th century was about sorting out supply, while the 21st is going to be about sorting out demand. Cole designed Pro Response Media's business strategy with that in mind, "Finding the right leads for our clients is a strategic sorting process," he says. "PRM's job is to sift through the masses to find people that are looking for our clients, rather than the other way around."
Cole says that PRM has a competitive advantage through their high level of personalized service which customizes MLM lead campaigns for different businesses. According to Cole, Pro Response Media is primarily different from other lead companies in that PRM has invested a great deal of time and effort into securing only the most interested Network Marketing leads. "We are not going to fill up your inbox with a list of people who provided their information only to receive a free Ipod or other incentive," he says. "It is a waste of a marketer's time and money to prospect to people who have no genuine interest in starting a home based business--or the financial means to do so."
In his 6 years at Cutting Edge Media, Cole advanced from account manager to VP of Sales after securing CEM as the main lead provider to Coastal Vacations members, an account that topped out at over $300,000 a month in revenue. "We chose Pro Response as our lead provider because of Cole's proven ability to deliver the most powerful campaigns and the highest conversion rate of any of the lead provider we have worked with in our 5 years in business," said Nitsa Nakos, CEO of the Synergy Marketing Group for P1D. After only 45 days in operation P1D reported over $2 million in membership sales, a figure unheard of in a Network Marketing start-up.
As a full-time Direct Sales business owner supporting her family, Georgi Merrigan says she takes her advertising and lead budgets very seriously and carefully monitors her ROI. A series of heart problems and surgeries left Merrigan and her husband unable to work and she was forced to search for an alternate income. After recently investing $200 in PRM Leads she has seen unprecedented results, earning $1,500 in commissions. Merrigan said, "The main difference I see in PRM leads is that they are more qualified. Eighty-percent of PRM leads I called had already been to my website and registered for my online business presentation." She expects to close three more sales from the same batch of 20 in the next two weeks. The three pending sales will net Merrigan an additional $9,000 in commissions.
Pro Response Media campaigns are designed to capture the key demographics particular to any given company, and leads can purchased by area code, gender, and budget. Campaigns for each MLM, Direct Sales or Network Marketing company can be designed to capture the most qualified prospects from the key demographics for each opportunity. "We truly believe that lead generation is in a sense a science, and we approach it as such," Cole said. For this reason PRM's most popular leads are the Company Specific Leads, according to Cole.
One of the upcoming P1D campaigns will bring prospects to P1D Live Events--called Synergy Summits--to experience the company's business presentation first hand. "The test run of our live event lead campaign shows a 50% closing rate." said Cole. Unlike other lead companies who advertise exclusively online, PRM uses a more hybrid approach that emphasizes multiple channels. "Unlike PRM, most lead providers are not integrating print and offline advertising efforts with their online campaigns. This leaves a large void in what they can offer to their customers," said Cole. Cole pointed out that PRM's Live Event Campaign can also be customized for any company or opportunity.
Because PRM is not a traditional lead generation company, but rather a personalized matching service for home-based business owners to connect with the right people, Cole believes that Pro Response Media is positioned to capture a substantial percentage of the lead market in Direct Sales, MLM and Network Marketing over the next year, and PRM's customers appear to agree.
Scott Paterson from Victoria BC said that PRM leads are well informed of his home-based business opportunity prior to him making his initial phone call. "With PRM company specific leads, there is less information I need to cover because the leads are familiar with my opportunity before I call them," Paterson said. He also noted that the lead capture movies used by PRM were more informative and generally more captivating then other companies he has used. The leads from PRM are dropped into his inbox in real time. "Fresh leads mean that my prospects are contacted at their peak point of interest," another factor that Paterson believes makes PRM stand out from other companies.
Home-based business owner Lorna Shackell retired from a 22 year accounting career last year and has been working in Direct Sales since May 2007. Shackell noticed a distinct difference in the quality of PRM leads over those she has used in the past. "I have tried other MLM lead companies and PRM's customer service is superior", she said. "If I have a problem PRM customer service will work with me and address it. I have not experienced this with other companies", she said. Shackell has made $1800 in commissions in the last 2 months from sales generated through PRM leads.
PRM is preparing to launch two new campaigns that are unique in the MLM, Direct Sales and Network Marketing industries. According to Cole, these programs use the best of the internet, as well as more traditional marketing methods like Direct Mail and Postcard Leads. "Our test results indicate that PRM's upcoming campaigns will deliver leads of the highest qualified calibre, industry wide," said Cole. "Whatever opportunity and product you represent, Pro Response Media will help you find the right people; those who are looking for you."
About Pro Response Media
By offering a wide range of lead solutions for MLM, Network Marketing, and Direct Sales Business Owners--including real time local leads and customized company specific leads--Pro Response Media provides clients with the highest quality leads and a level of personalized customer service unprecedented in the industry. Our process begins with an in-depth conversation about your business model and goals, giving us a comprehensive overview of your prospects and marketing message in order to best match your business with either a pre-existing or customized campaign. Working with our clients does not end once your leads are delivered; PRM is dedicated to meeting the profit goals and budgets of all our clients and we will continually monitor your business objectives to ensure optimal returns on your investment.
###