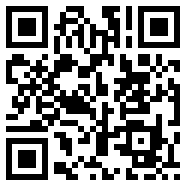 I can't wait to put the system through the paces personally before releasing the system to the field. I'd never ask our Associates to do something I have not done!
Tampa, FL (PRWEB) February 29, 2012
Lead generation and capture is the lifeblood of any direct sales company. Although many disjointed systems exist for the average home business builder, few fully integrated systems have been built by companies knowledgeable in the network marketing or multi-level marketing arena like the system at http://Learn.7FigureSecrets.Com . Liberty Health Network LLC's (LHN's) management team came to the table with specific knowledge in the area however.
"I was not always on the Executive side of the MLM industry," says LHN's Chief Operating Officer Russell Bly. "Just a few short years ago, I was a distributor in the field with a then publicly-traded legal services MLM. While there, I was actually recognized on stage as being the Top Recruiter for the company. I could not have earned that distinction without the help of the folks at Networx Online. So it was a no-brainer that when it was time to evaluate systems at LHN, Networx was my first choice. And the great part is that I didn't have to twist our CFO's arm to move forward with the pilot as he too was a veteran of the Networx system at the same MLM. He had such success that if he were not recruiting for multiple positions in the company, if he was not number one he would have been a close second!" Bly said enthusiastically.
"Moving forward with the Networx evaluation makes an incredible amount of sense," said Tracy Grevert, Chief Financial Officer with LHN. "It speaks volumes for Networx when out of 400,000 distributors, Networx users led the list of top producers. In the years we worked with David Roth at Networx, Mr. Bly, our wives, and myself probably combined for close to a thousand personal recruits with the system. The fact that Netoworx systems are so affordable is just icing on the cake. We look forward to smashing LHN's recruiting records, while lowering the Cost of acquisition (COA) for our distributors. I can't wait to put the system through the paces personally before releasing the system to the field. I'd never ask our Associates to do something I have not done!" Grevert stated.
As LHN continues to improve the systems for the company's Independent Marketing Associates, decisions will be made by Executives with actual field experience. Seldom does an International company as large and as established as LHN have the luxury of having Executives with actual field-tested experience with the systems they are about to procure.
About Liberty Health Network, LLC
Liberty Health Network is one of the nation's leading Direct and Internet Marketing companies with a state-of-the-art Global Distribution facility in Tampa Bay, Fl. For 12 Years, the Liberty Health Network name has been synonymous with high quality Mortechem-Free Nutritional Supplements, Anti Aging Skin Care, and Internet Web Applications. The statements made on this website have not been evaluated by the Food & Drug Administration. These products are not intended to diagnose, prevent, treat, or cure any disease.
Businesses or Individuals interested in distributing Liberty Products or requiring more information on this topic should contact Chief Operating Officer Russell Bly at (813) 774-8191 or e-mail at office(at)libertyhealthbiz(dot)com.
###