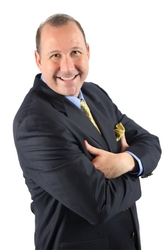 Members now have the opportunity to earn money on MLMSocial itself, the very vehicle already helping thousands to promote their MLM businesses.
Bethany Beach, DE (PRWEB) April 14, 2011
The state of the economy has pushed open the floodgates to thousands more individuals in the network marketing industry. While many are chasing the dream of becoming richer by joining an opportunity, those already in MLM find themselves with growing downlines, more competition and a stronger need for more effective methods to retain their current downlines. Also, the network marketing industry is inherently isolating to its representatives for a number of reasons: marketers often do not work out of brick-and-mortar locations, they find it difficult to market to their friends or family members, and they have never even personally met many of their business partners or clients, stemming from the industry's explosion in international growth.
Enter: social media marketing. Amongst the likes of Facebook, MySpace, Twitter and LinkedIn, MLMSocial is also a social network. However, unlike the aforementioned communities, MLMSocial is geared towards individuals in the network marketing or MLM (multi-level marketing) industry.
So far, people involved in MLM or network marketing have had few choices with which to promote their businesses online. Often, popular social networking sites seem to discourage business marketing with cost-prohibitive ad space, friend number limits and a lack of business tools. Now, MLM professionals can turn to MLMSocial.com, a free social media platform that actually encourages business promotion and helps level the playing field for all MLMers.
Social networking is becoming evermore ubiquitous, even attracting individuals with very little computer experience. While social networks like Facebook are great for connecting with old friends, David Track, MLMSocial's founder, notes that it's sometimes difficult to market one's multi-level marketing business on them. Those involved in MLM have the added challenge of trying to not only promote their businesses, but to also brand themselves. Mr. Track adds, "It's easy to get lost in a sea of requests on other social networks because most of the people receiving the requests on those other networks are often not in the mind-frame to do business, as those atmospheres promote connecting with friends and family over business associates."
Shaking up the industry with "affordable ad space, the elimination of friend number limits and innovative branding techniques," Track states, "are just some of the advantages drawing droves of marketers to MLMSocial." MLMSocial.com, he explains, offers a venue for like-minded individuals to network towards a common mutual goal: growing one's MLM business.
It's exactly that goal that Track is trying to help others achieve by rolling out the exclusive MLM compensation plan within MLMSocial itself. Since network marketing is focused on growing one's business through the use of networking, providing the members of his already thriving social network an actual MLM opportunity to promote seems to be a genius move on Track's part.
All members will be able to get ratings and honest reviews from thousands of their fellow MLM Distributors on MLM Companies, other MLM Distributors and MLM Vendors. This will allow newcomers to determine which companies and/or sponsors best suit their needs. For instance, if one is new to the industry and has no idea which company to join or under which Distributor to sign up, he/she can read from thousands of reviews (easily broken down by category) of MLM Companies and MLM Distributors to decide where he/she will be most successful.
In addition, upon upgrade, MLM Distributors can choose which MLM Company Directory Pages on which they would like to rotate, along with their very own Lead Capture Form, and much more. MLM Company Owners can claim their own companies' pages, have complete control of how they're represented and even pick up new members along the way. Those in businesses that support the MLM industry, such as printers, trainers, and lead providers are considered MLM Company Vendors and will have similar abilities to MLM Company Owners.
The MLM opportunity boasts impressive features, including access to the exclusive members' back office, use of custom-designed banners and ad rotations, and cutting-edge training. In addition, MLMSocial operates the largest, most up-to-date, most comprehensive, search-engine-optimized MLM Directory on Earth. The database includes MLM Directory Fan Club Pages for MLM Companies, MLM Distributors and MLM Vendors, making it easy for all members to make quick assessments about how and with whom they do business.
MLMSocial is SEO-friendly and its content is picked up by search engines, such as Google and Yahoo. MLMSocial also drives targeted traffic for its members through the use of SEO keywords in its international co-op ad campaigns. These are the same kinds of targeted ad campaigns that have helped the founder, David Track, to become extremely successful in network marketing and other business ventures.
MLMSocial allows members to target their prospects based on geographic location. "The key," Track says, "is to break the barrier into foreign markets. This is truly a global industry, and limiting oneself to a certain country or region can be very detrimental to the momentum and growth of one's business."
During the Pre-Launch phase of MLMSocial, beginning April 11, 2011, new enrollees will not have to pay an activation fee, but sources at MLMSocial have been tight-lipped as to exactly how long Pre-Launch will be and how much the activation fee will cost when it's introduced. However, a source close to Track has stated, "Mr. Track has invested well into the six-figures to build MLMSocial, and his innovative approach to bringing MLMers worldwide a desperately-needed, cost-effective way of marketing their MLM businesses is likely to attract hundreds of thousands willing to pay to get involved. Shortly after integration is complete, in the very near future, an activation fee will be enacted. I will say this much, the savings during Pre-Launch will be substantial." Secrecy aside, Track has been on record saying that he feels waiving activation fees for specific time frames motivates people to join sooner, possibly helping to prevent them from missing out on potentially substantial earnings that they would have otherwise lost by waiting.
Providing a glimpse into his pioneering mind, Track reveals that his Affiliate Marketing Payout, a unilevel pay plan that pays out a total of 55%, will allow members to earn on their productive members indefinitely up to 8-levels deep. He asserts his case, "Why bring in big marketers only to earn one or two sales from them and then never earn from their skilled marketing efforts again? Imagine, always being able to earn on everyone you ever bring into your program." In business more than one year with a less than 1% attrition rate, some predict that the new MLM comp plan MLMSocial is introducing, paying to both free and upgraded members alike, will poise MLMSocial to become the next biggest thing in the MLM industry. With the introduction of payouts as high as 55% up to 8-levels deep and an already enormous membership base, it's no wonder the company is growing as quickly as it is.
Amazingly, it doesn't cost a dime to earn money on MLMSocial, and it's always free to join. All of the same features that its tens of thousands of members have already grown to appreciate are still free to use. But now, free members can earn up to 2-levels deep at a total of 15% payout. In addition, not only does MLMSocial's opportunity not conflict with members' current MLMs, but it can actually help members promote all their current MLM opportunities.
"MLMSocial will revolutionize the MLM industry by carving a niche in the MLM social networking world for network marketers seeking to promote their businesses and themselves in ways they couldn't previously on other sites", Track shares. He also states, "Members now have the opportunity to earn money on MLMSocial itself, the very vehicle already helping thousands to promote their MLM businesses." As Mr. Track explains, "MLMSocial picks up where other social networks leave off."
(This release was written by Janet Prigal.)
###