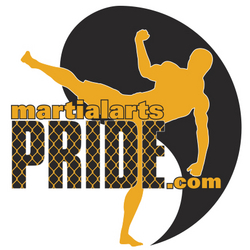 TapOut is probably the most well known and popular MMA brand out there right now, and we're very excited to be able to carry it
Columbus, NE (PRWEB) January 12, 2009 - MartialArtsPride.com, Inc., a leading mixed martial arts e-
commerce site, specializing in MMA Clothing UFC Gloves & Boxing Gear, recently announced its plan to carry even more Mixed Martial Arts brands online and in their newly opened MMA Gear Retail Store located in Columbus NE. The brands they currently carry will also be expanded to offer an even wider selection. In Addition, the MartialArtsPride Academy is in feverish preparation for its rapidly approaching Grand Opening.
Currently, the main mixed martial arts brand that MartialArtsPride.com carries is the No Fear brand. No Fear is a very popular brand and they offer a wide selection of Mixed Martial Arts Gear. MartialArtsPride.com carries No Fear hats, shirts, and Urijah Faber's signature apparel line. Another popular brand they carry is Clinch Gear, owned by MMA star Dan Henderson. MartialArtsPride.com carries Dan Henderson's signatures T-Shirts and Grappling Shorts. They also carry most of the rest of Clinch Gear's line of MMA Clothing & UFC Apparel.
MartialArtsPride.com recently added TapOut, and will be adding their apparel and gear to the online and retail store soon. "TapOut is probably the most well known and popular MMA brand out there right now, and we're very excited to be able to carry it," commented Alysson Peters, MartialArtsPride.com's retail specialist. They also plan to carry the Affliction and Fighter Girl brands soon.
Currently, MartialArtsPride.com, Inc, is in the process of expanding what they currently carry of No Fear, UFC, and Sinister brands. Sinister currently carries many fighters' signature series, such as Anderson The Spider Silva, Chuck The Iceman Liddell, Antonio Minoutauro Nogueira and Jens Little Evil Pulver.
MartialArtsPride.com has been very busy the past few months with the recent opening of the MMA Retail Store & MMA Training Classes in Columbus NE. Originally, the MartialArtsPride MMA Training Academy was not supposed to open until February, but there was such a high demand for classes they did an early opening. MartialArtsPride Academy isn't completed yet, but people are already able to sign up and attend classes at a discounted Founding Members price. The retail store however, is completed and open for business.
In the MMA Academy, there will be a 16 foot by 16 foot Mixed Martial Arts cage, which is currently being assembled. In Addition, most of the floor will have training mats. They already have heavy bags hung, and they are in the process of obtaining more weight machines. This will be a full service MMA gym. There will be MMA classes, Muay Thai Kickboxing classes, Jiu Jitsu classes, Wrestling classes and even youth MMA classes. MartialArtsPride Academy will also have open gym where members can lift weights, work out, or train with a partner or on the heavy bags. The Academy will also have some non-traditional workouts available, such as incorporating a tractor tire and sledge hammer. Hitting the tractor tire with the sledge hammer is a great core workout that also builds upper body strength. MartialArtsPride Academy also plans on having Kettle Bells available for other non-traditional core workouts.
The online store isn't getting lost in the shuffle. In addition to expanding it offering of Boxing Gloves & Boxing Equipment, MartialArtsPride.com has also created an exciting new special to help out their customers in this tough economy, free shipping with any order over $100. They also have a new package up on the site. The Grappling Package contains Compression Shorts, a Mouthguard, MMA Shorts, and MMA Gloves. Also, MartialArtsPride Academy now has its own page on MartialArtsPride.com so people can stay updated on the official Grand Opening, class times, or anything else going on at the gym. You can even purchase your Academy membership online.
MartialArtsPride.com, Inc. is the sister company CAS Enterprises, Inc. whose flagship website is TheAwristocrat.com, which specializes in Unique School Fundraising Ideas in Columbus, NE. Recently, CAS Enterprises, Inc. entered into a Joint Venture Agreement with Platinum Exposure, based in California, to market an exciting new product called The Jewelry Frame. The Jewelry Frame will be sold online through EarringHanger.com. The Jewelry Frame is a patent pending product that makes it easy for women to get rid of their tangled clutter of earrings, necklaces, and bracelets. They are the perfect Earring Holders & Jewelry Organizers.
###