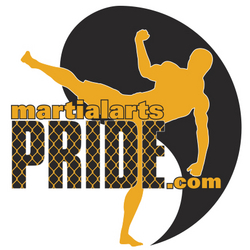 We're very excited about the opportunity to better serve the MMA community in the Midwest.
Columbus, NE (PRWEB) November 25, 2008
MartialArtsPride.com, a CAS Enterprises, Inc. Internet property, has announced its plans to open an MMA retail store and gym. There aren't enough resources in the Midwest for those involved in MMA, it's difficult to find gear or a place to train without having to drive 100 miles.
Alysson Peters, MartialArtsPride.com's Retail Manager, commented, "We're very excited about the opportunity to better serve the MMA community in the Midwest." With the MMA retail store, they are hoping to expand the items they carry so there will be even more of a selection available. MartialArtsPride.com is going to carry more women's items, and is currently in the process of acquiring Women's MMA Shorts. There aren't many places that offer women's MMA Shorts which is why they feel it is important to make them more available. Women will now get a chance to try on the items before they purchase them which should be very helpful. The store will be a one stop shop for men, women, and children. Currently women and children have to go to different sites to get to gear they need, now they will be able to come to one place. All items will still be available online, as well.
There will be a very different atmosphere in the store as it will be connected to the MMA gym, MartialArtsPride Academy Columbus NE Nebraska MMA Training. There isn't anywhere to train in the area so people have to drive out of town to go to a gym. Martialartspride.com is hoping to give better access to training to those who live in the surrounding community and more rural areas. The gym will have high quality equipment, including heavy training bags, sparring gear, fitness equipment and they also plan on incorporating specialized MMA training cage. This should increase the level people train at and help those who plan on fighting as amateurs or professionals prepare better. They are also planning on offering after school youth classes.
Also Martialartspride.com is incorporating a "Shop by Fighter" section on their website. They already carry signature lines for some fighters. In the near future they plan on expanding the section with more professional fighters signature lines of MMA Fight Gloves and UFC Training Gear so more people can shop by their favorite fighter. Currently they carry Urijah Faber's signature line by No Fear and Dan Henderson's Signature Tee-Shirt from Clinch Gear. They plan on getting Anderson Silva, Chuck Liddell, and Mike Bisping's signature Tee-Shirt's from Sinister.
MartialArtsPride.com is also going to start making their own line of supplements. They already carry Light Force Energy Greens, which is used by many fighters including Randy Couture and Dan Henderson. Also they just started carrying Fighter's Formula a 3 Cycle Supplement System, which is a full series of supplements beginning with a Performance Maximizer, then a Muscle Optimizer, and ending with a Muscle Recovery Accelerator. MartialArtsPride.com plans on offering a Whey Protein mix specifically designed to optimize muscle growth and aid in the muscle recovery process. They also plan on incorporating Glutamine which is a very important amino acid that aids in the healing process, not just for muscles but any injury. The Protein mix will be available on line and in the store and gym.
MartialArtsPride.com has also been working closely with TheAwristocrat.com, another CAS Enterprises, Inc. Internet property, to develop Custom T-Shirts and Personalized Long Sleeve Tees for their sponsored fighters. TheAwristocrat.com is best known as being the Custom Silicone Bracelets and Rubber Awareness Wristbands leader; however, they have since expanded their product line to include Custom Dog Tags, Custom Printed Lanyards, Custom Apparel, Slap Bracelets, and other Unique Fundraising Product Ideas.
# # #