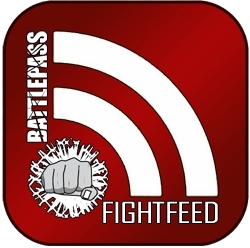 The BattlePass affiliate program is going to be a win for everyone
Birmingham, Alabama (PRWEB) August 14, 2009
BattlePass.com today announced the launch of a new affiliate marketing program that pays website publishers for referring ticket-buying visitors to the BattlePass.com website. Under the program, affiliates will be paid 35% of all net revenues collected by BattlePass.com for events ticketed through the BattlePass web site.
The program, the first of its kind for combat sports and MMA events, is also one of the first affiliate marketing programs to make real time RSS feeds available to website owners. By signing up with the affiliate program and implementing the BattlePass FightFeed®code, website owners can benefit from valuable, dynamic, and accurate content - the most comprehensive list of MMA fights and combat events on the internet- and make money for click-throughs that result in ticket sales. Publishers may also choose to carry provided graphic banners or text links to refer traffic to the BattlePass.com web site.
Signing up for the BattlePass affiliate program is free.
"The BattlePass affiliate program is going to be a win for everyone," CEO Jeff Gale commented. "Website owners now have an easy way to monetize their sites and add a great section of relevant and updated MMA and combat events from the BattlePass FightFeed. MMA fans get better awareness of fights and events in their area. And promoters can now instantly list their fights on BattlePass.com and have them spread across the BattlePass network of affiliates, exponentially increasing the exposure and credibility of their events."
For details on the BattlePass Affiliate Program and instructions on how to sign up, please visit http://www.battlepass.com/battlepass/affiliate.aspx .
About BattlePass.com: BattlePass.com carries the most extensive list of combat and MMA events and ticket information on the web today. Promoters can list their fights on BattlePass.com and the BattlePass affiliate network for free. Additionally, promoters can get free ticketing and event marketing by signing up with BattlePass Pro, the only ticketing system custom built for MMA and combat events.
###