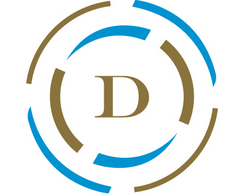 While payment and remittance habits do change slowly, an increasing number of consumers recognize the value of the mobile phone in facilitating transfers
Miami Beach, FL (Vocus) February 6, 2010
Denarii Systems, LLC announced today a new mobile to mobile money transfer service that enables customers to send money from their Avianca Cash card by using their mobile phone. Money transfers can be initiated from any Avianca Cash cardholder's mobile phone. A completed transfer message is sent to the recipient's mobile phone directing the recipient that funds are either available on the recipient's Avianca Cash card (Card2Card) or can be picked up at participating banks in the US and Latin America (Card2Cash).
With the introduction of the Avianca Cash card in 2009, Sound Cash, Avianca and Denarii made a commitment to provide easy and accessible 'banking' services for all of their customers. Consumers are increasingly seeking improved ways to transfer funds to family, friends and associates. The new MMT service fulfils both by providing a safe and convenient solution for transferring money that does not require users to be tech-savvy.
"While payment and remittance habits do change slowly, an increasing number of consumers recognize the value of the mobile phone in facilitating transfers" said Jesus Pacheco, Managing Director of Sound Cash. Gerardo Grajales, CFO of Avianca added, "We serve the communities of Latin America and the US by facilitating exchange through transportation. There are few better ways to further our commitment of serving these communities than by facilitating monetary transfers between them using technology they are already comfortable with." Angel Pacheco, Denarii's CEO echoed both these sentiments by saying "Solutions must identify and fulfill consumer demands for safer, simpler and more convenient transfer and payment methodologies. The mobile phone is the next step in the evolution of electronic payment systems."
About Sound Cash Global Solutions
Sound Cash is a Miami based US joint venture Company formed between Aerovías del Continente Americano S.A, and Denarii Systems, LLC. Sound Cash delivers stored value card programs, coupled to a mobile banking and customer service platform, for the worldwide airline industry and their customers in every country. Sound Cash focuses on engineering financial payment solutions that employ innovative feature sets for building customized cardholder programs for any target market.
About AVIANCA and TACA
AVIANCA, http://www.avianca.com, and TACA jointly generate annual revenues of nearly USD 3 billion. They serve more than 100 destinations worldwide (including 75 cities in Latin America); they currently operate a fleet of 129 modern aircraft of short, medium and long range. Together they are a source of direct employment for nearly 12,000 people and their frequent flyer programs include more than 3 million members
About Denarii Systems
Denarii Systems, http://www.denariisystems.com, offers payment and information services across its hosted electronic transaction platform focusing on mobile-based delivery of financial and payment services. From its Miami office the company serves a global customer base by providing end-to-end mobile linked stored value solutions to banks, telecoms, retailers, and government.
# # #