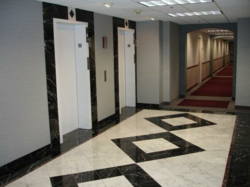 Providing Homes for Businesses
Minneapolis, MN (PRWEB) February 14, 2013
Minnesota commercial real estate management company JGM Properties made a donation last month in the amount of $14,825, in a continuing effort to support local Minnesota charitable organizations.
In January of this year JGM Properties coordinated with their tenants to raise money to be donated to help feed the hungry, provide shelter for American Veterans, and provide funding to care for hundreds of sick, injured, and orphaned wildlife.
Donations were made by Jay, JGM Properties, and JGM tenants to benefit the following Minnesota based charitable organizations:
Minneapolis Food Shelf
Wildlife Rehabilitation Center
New Hope Community Services
"Thanks to our amazing tenants; their generous contributions will make a big difference," said Jay Mutschler, president of JGM Properties.
Each year JGM and their tenants rally to donate around $15,000 to local charities. They also hold an annual golf tournament which raises $20,000-$30,000 each year to benefit the Wildlife Rehabilitation Center.
Founded in 1980, JGM Properties is a full-service Minnesota commercial real estate management company. JGM has over 200 tenants, ranging in size from 150-30,000 square feet. JGM has 12 commercial properties consisting of over 1 million square feet of office, warehouse, and retail space in the Minneapolis St Paul metro area. JGM provides information to assist small business owners understand the best way to go about finding the most favorable deals on Minnesota commercial real estate for lease.