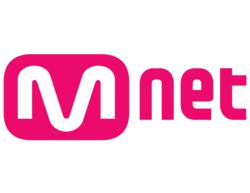 As we understand more and more about our audience, we are able to refine our overall vision as a company committed to bringing the best content to fans of Asian pop culture via our TV, digital and all media platforms.
Los Angeles, CA & Las Vegas, NV (PRWEB) May 16, 2012
Mnet has today announced the rollout of its new "content everywhere" initiative that will bring lifestyle programming inspired by Asian pop culture to the U.S. in the form of video, digital, experiential and social media. This will continue to include the leading television network in this space and concerts featuring some of the biggest K-pop bands in the world, along with the addition of a new digital, gaming, mobile and e-commerce platform launching in beta later this year.
Mnet will focus on six core areas of interest to American consumers ages 12-34: music, television, movies, social, gaming and shopping. These will fall under four key media platforms:

Video:Available in 30 DMAs, including eight of the top 10 markets in the country, the Mnet television channel has tripled its reach since it was rebranded in 2010 following the acquisition by Korean media powerhouse CJEntertainment& Media, maintaining its status as the first and leading U.S. network targeting Asian Americans and fans of Asian pop culture in English. Also the first U.S. television property by CJ – a company with a long history of success in media, including as a founding investor in Dreamworks SKG – Mnet has carriage with most major cable operators as well as Verizon's FIOS platform, and is making a TV Everywhere solution available to affiliate partners immediately.
The network continues to premiere new original programming – produced in the U.S. and from major entertainment cities worldwide – with new content launching throughout 2012. Also, it has today announced that it has acquired the rights to air more than 30 hit movies and dramas from CJ, including some of the biggest hits in Korea, such as I'm a Cyborg but That's Okay from director Chan-wook Park (Oldboy, Sympathy for Lady Vengeance) and 2011's biggest box office surprise Sunny.
Digital – Launching in beta in June 2012, Mnet plans to make its TV programming, as well as exclusive digital content, available via a series of unique mobile and online products, including Web, WAP, smartphone and tablet applications, as well as gaming.
Experiential – The M Live concert series from Mnet parent company CJ Entertainment & Mediabrings the best music from the exploding K-pop genre to the U.S. Concerts held under the M Live banner thus far have will featured CNBLUE, Drunken Tiger, Dynamic Duo, FT Island and Simon D. Additionally, for the first time, Mnet will produce the Short Notice Film Festival this summer at the CVG Theatre in Los Angeles.
Social – In coordination with all of the above, Mnet will be leveraging its growing social media presence in order to ensure close interaction with its loyal audience via Facebook, Twitter and integration of these and other social media into all programming.
Additionally, in advance of the company's panel at the 3AF's 2012 Asian Marketing & Advertising Summit, Mnet today unveiled initial data from a recent research study conducted by BrandIQ, a leading brand strategy, marketing research and innovation firm based in Los Angeles. The first of its kind, the study includes the largest sample to date of Asian Americans, looking at this upscale, growing demographic, and its media consumption habits and other consumer preferences.
"Millennials are driving a significant change in the way we consume content: everywhere and anywhere," said Mnet's acting CEO and President Ted Kim. "A key force for this change is young Asian Americans, fast-growing and early-adopters of new technologies, with new research showing that 2/3 own a smart phone vs. the Nielsen-reported 38% in the total U.S.As we understand more and more about our audience, we are able to refine our overall vision as a company committed to bringing the best content to fans of Asian pop culture via our TV, digital and all media platforms."
Among the insights brought to light by the BrandIQ research include the fact that, regardless of ethnicity or acculturation level, 96 percent of Asian Americans consume English media, and that 46% of Asian Americansassociate with Asian Americans of different ethnicities or heritage, not just their own heritage/country of origin; particularly thosebetween 18 to 24 years of age.
"There is also a large group within the 'highly acculturated' group that is interested in viewing and listening to an array of other Asian media beyond their ethnic background." says Mike Murphy, CEO, BrandIQ (http://www.brandiq.biz).
Additionally, younger 18 to 24 year olds are more active online and like shows that they can share or discuss with their friends. More data will be unveiled in the weeks and months to come.
About Mnet
Mnet (http://www.mnetamerica.com) is a youth entertainment brand for all things Asian cool. It uses video, digital, experiential and social media to reach Millennials with lifestyle content inspired by Asian pop culture and entertainment. This includes the first and leading 24/7 English-language television network in the U.S. targeting fans of K-pop music, anime and other genres of entertainment growing in popularity throughout Asia and around the world. An advertiser-supported network –distributed in over 30 DMAs through Comcast Cable, Time Warner cable, FIOS TV, Cox cable, Charter Communications and via TV Everywhere – Mnet is the first U.S. television property of CJ Entertainment &Media Group, Asia's leading vertically-integrated entertainment company and a unit of CJ Corporation. Mnet is headquartered in Los Angeles, can be found on http://www.facebook.com/MnetUSA and on Twitter @MnetLA.