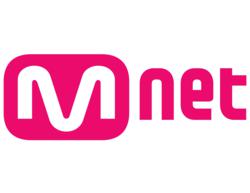 As we have seen with the explosion in popularity of PSY and his 'Gangnam Style' video that now has over 300 million views on YouTube alone, there is a buzz in the U.S. around K-pop and Asian entertainment like never before – and this excitement is coming
Los Angeles, CA (PRWEB) October 09, 2012
Mnet (http://www.mnetamerica.com), a youth entertainment brand that uses video, digital, experiential and social media to reach Millennials with lifestyle content inspired by Asian pop culture and entertainment, today announced the launch of MCube – the first digital portal for all things Asian cool. "The Cube" will launch on October 13 at KCON (http://www.kconusa.com), the first ever large-scale convention for fans of K-pop and the style and trends associated with the Korean Wave (a.k.a. Hallyu), which will hit the west coast of the U.S. during this festival and concert at the Verizon Amphitheatre in Irvine, CA.
With MCube (http://www.whatismcube.com), fans will finally have a destination dedicated to everything they love, where they can be entertained while interacting with each other online and via mobile devices. Sponsored at launch by Verizon Wireless and State Farm, with additional sponsors to be announced in the coming weeks, MCube was created by MEDL Mobile, Inc. (OTCBB:MEDL.OB) – a pioneer in the creation, development, marketing and monetization of mobile apps. MCube brings advertisers the ability to reach a young audience that is hungry for content in this genre across multiple platforms. It will be available at launch via the completely redesigned http://www.mnetamerica.com, and later in October in the iTunes app store.
"As we have seen with the explosion in popularity of PSY and his 'Gangnam Style' video that now has over 300 million views on YouTube alone, there is a buzz in the U.S. around K-pop and Asian entertainment like never before – and this excitement is coming not only from Asian Americans but young people across the country," said Ted Kim, acting president and CEO of Mnet. "With MCube, live experiences like KCON, and our TV network – the first of its kind –Mnet continues to entertain our young audience in every way possible, and via every medium they crave. We can't wait until October 13th."
MCube (http://www.whatismcube.com) will entertain fans while they interact with each other online and via mobile devices. Initially available online, MCube is a groundbreaking interface that features an actual cube on the home page that can be spun horizontally or vertically (or shaken in the soon-to-be-released iPad version), allowing users to access six "faces" each dedicated to a different feature important to young Americans from ages 12-29: Music, Social, Studio, Culture, Games and Swag.
Simply, MCube is:

Music – the most comprehensive K-pop destination, featuring news, artist information, fan clubs, concert schedules and much more;
Social – the ultimate hang out place, syndicating with top social media networks. Users never have to leave MCube to interact with their friends;
Studio – the digital home for top-rated Mnet shows, featuring K-pop, K-drama, anime, Asian moviesand lifestyle programs, as well as MCube Exclusives;
Culture– the best place to find fashion vlogs, beauty tips, and hot spots curated by Mnet and MCube users;
Games – where users can play a custom built game that Kpop fans will love called Seoul Runner.
Swag – an online store featuring the coolest fashion, K-pop merchandise and more. For cool finds, users can earn and redeem Mgems– MCube's new virtual currency.
MCube exclusive video content that will premiere at launch includes The Stitch – a new K-pop fashion web series hosted by fashion writer/stylist David Yi – as well as live coverage from KCON with MCube's proprietary Back Stage Pass, an application that allows users to live stream video content through a wireless device directly onto the MCube's multiple platforms. A video introducing the MCube can be seen at http://www.whatismcube.com.
"Verizon is pleased to continue its commitment in supporting the passion shared by fans of the Asian Pop culture," said Alice Lu, National Asian Marketing Manager for Verizon Wireless. "Through the sponsorship of Mnet's upcoming KCon event and MCube platform, Verizon hopes to connect with fans through technology, entertainment, music, digital media, and more."
About MEDL Mobile
The Company develops, acquires and publishes a growing library of mobile applications which perform specific functions for the user on the Apple and Android platforms. User analytics are collected by the Company's growing Mobile Brain which processes user data in order to create better distribution and monetization of mobile applications. The Company's Software Development Kit (SDK) consists of a growing suite of tools which have been designed to help developers to better market and monetize their mobile applications. Additionally, the Company licenses its technology and performs custom development for key clients such as Monster.com, New York Times Company, Teleflora, Telefonica and Medtronic, allowing the company to grow the overall library of technology greatly extending the potential reach of the Mobile Brain. The Company enters into partnerships to mobilize and monetize IP with such notable names as Encyclopedia Britannica, MTV's Pauly D, Cheech & Chong, Rampage Jackson and Marlee Matlin.
The Company is establishing a business model in which it expects to generate multiple revenue streams, including development fees, download and in-app purchases, advertising, sponsorship and licensing of technology. For more information about MEDL Mobile, please visit http://www.medlmobile.com.
About Mnet
Mnet (http://www.mnetamerica.com) is a youth entertainment brand for all things Asian cool. It uses video, digital, experiential and social media to reach Millennials with lifestyle content inspired by Asian pop culture and entertainment. This includes the first and leading 24/7 English-language television network in the U.S. targeting fans of K-pop music, anime and other genres of entertainment growing in popularity throughout Asia and around the world. An advertiser-supported network –distributed in over 30 DMAs through Comcast Cable, Time Warner cable, FIOS TV, Cox cable, Charter Communications and via TV Everywhere – Mnet is the first U.S. television property of CJ Entertainment &Media Group, Asia's leading vertically-integrated entertainment company and a unit of CJ Corporation. Mnet is headquartered in Los Angeles, and can be found on http://www.facebook.com/MnetUSA, on Twitter @MnetLA and Tumblr at http://mnetamerica.tumblr.com.
###