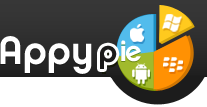 MonoTouch is an SDK that contains a suite of compilers, libraries, and tools for integrating with Apple's iPhone SDK.
(PRWEB) August 03, 2012
Appy Pie is the world's #1 app maker now allows everyone to create free Mobile Apps. Until now individuals and companies had to spend thousands of dollars and months of their time to create a mobile app to market their businesses and interests. The company helps to build apps with certain specialized software for the purpose and this time the company has introduced Mobile App Development with Mono Touch.
Appy Pie is a free mobile app builder software that allows a person/individual to create a highly customized smartphone app with no experience necessary and no coding knowledge one can easily understand that they are no less than professionals in Android Mobile Application Development & iPhone Mobile Application Development. The only requirement for creating an app is to sign up for free and input his information.
At Appy Pie, they have been following the development of the Mono platform since its inception, from its early days as an open-source, cross-platform alternative to the .NET Framework to the introduction of MonoTouch on iOS and more recently the introduction of Mono for Android.
Developed by the Mono Project, an open source initiative sponsored by Novell, MonoTouch simplifies iPhone & Android development by letting developers utilize code and libraries written for the .NET development framework and programming languages such as C#.
MonoTouch is an SDK that contains a suite of compilers, libraries, and tools for integrating with Apple's iPhone SDK. Microsoft .NET base class libraries are included, along with managed libraries for taking advantage of native iPhone APIs. Also included is a cross-compiler that can be used for turning .NET executable files and libraries directly into native applications for distribution on the Apps Store or for deployment to iPhone & Android users.
Xamarin's cross-platform development products, MonoTouch and Mono for Android, provide the power of the .NET frameworks that millions of developers already use, along with complete access to all native APIs and UI toolkits for iOS and Android; this allows a person to create truly unique native experiences on each operating system," said Miguel de Icaza, chief technology officer of Xamarin, in a statement. "Now with MonoTouch 5.2, they are giving developers powerful capabilities to build better quality iPhone and iPad apps faster and easier than available anywhere else.
About The Company:
ApplePie is Trademark of Appy Pie Inc, Appy Pie is the world's #1 Cloud based Mobile Apps Builder Software that allows everyone to create free Mobile Apps. Appy Pie is a Mobile Application Development Software that allows anyone with no technical knowledge to create advanced applications for mobiles and smartphones. Nothing to Download or Install, No Programming Required, Just Drag & Drop. Appy Pie was born in New York in 2011 & At this point More than 5000 apps are produced each month using the Service.