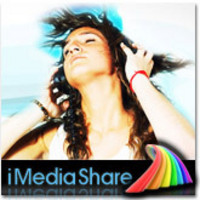 The LISTnet award is a great honor and great recognition for our work and dedication
Uniondale, NY (PRWEB) May 17, 2010
The Long Island Software and Technology Network (LISTnet) awarded Bianor for the company's application for seamless sharing of mobile multimedia - iMediaShare. The application offers one-click wireless sharing of images, music and video files between smartphones and home media centers.
Bianor has been honored with the LISA award at the annual showcase event of the Long Island software community earlier this month. The industry's recognition comes after the recognition of the three hundred thousand iPhone and Android users who downloaded the app since its launch in December last year.
iMediaShare integrates smartphones with internet-enabled TVs and game consoles, PS3 and Xbox included, making it possible to browse and play the phone media content from other devices. Bianor's patent pending technology allows users to access multimedia content from social networks such as Facebook, Flickr and Picasa directly from TV sets using their smartphones as media proxies.
"The LISTnet award is a great honor and great recognition for our work and dedication in the past year," Kostadin Jordanov, Bianor CEO said. "iMediaShare technology is developing rapidly, and a month ago we released our offering to communication service providers - iMediaShare Center." Jordanov added.
iMediaShare Center edition enables communication service provides to offer unique personal value-added service that converges the mobile and the home entertainment worlds. iMediaShare Center allows subscribers to centrally store their personal media content and access it at any time from any device. In effect, users have all their media content always in their hands ready to be easily played on neighboring TV screens and shared with friends.
"The LISA award is given to outstanding software produced on Long Island, which can compete with products any where in the world. Bianor is a prime example of a company that helps make Long Island a place to go for your technology needs." Peter Goldsmith, Chairman and President of LISTnet.
A free copy of iMediaShare for iPhone and Android is available for download at http://www.bianor.com/ims/
About Bianor:
Bianor is dedicated to help businesses take full advantage of mobile technologies to win customers and unlock new revenue streams.
The company's proprietary award-winning mobile software development platform MobiSDP enables rapid development and launch of robust and secure mobile services.
Bianor's product portfolio includes solutions for mobile multimedia sharing and sales calls management.
About LISTnet:
LISTnet is dedicated to promote Long Island as center of excellence for software and technology solutions. Amongst LISTnet's over 300 members are world-leading technology companies such as Verizon, Motorola, IBM, Oracle, Microsoft, CA, SAP and Northrop Grumman.
###