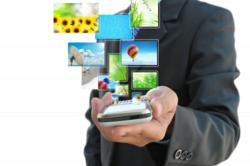 One of the benefits of using mobile applications for business use is the price point.
Seattle, Washington (PRWEB) January 04, 2013
Mobile usage has now surpassed more than 300 subscribers according to telecom data. Some of the people that use mobile daily are real estate professionals. The HowtoMarketHouses.com company has published a list of the best mobile apps for real estate online. These applications are built for Android and iPhone operating systems to help simply the selling of properties online and offline. The list can be obtained from http://howtomarkethouses.com/5-awesome-mobile-apps-for-real-estate.
One of the benefits of using mobile applications for business use is the price point. Many apps are free or sold for a low cost online to help provide an inexpensive tool. According to the list published online, professionals can use a variety of tools that can help with listings, photography, scheduling and other areas that are important in real estate
The Craigslist.org website is one popular way that some people listing homes for sale use to attract potential buyers. This website has sections for almost every city in the United States and offers these listing services for no cost or a small fee. One of the apps that are detailed in the new list helps connect to listings on this popular website to upload, maintain or delete data without requiring access to a computer.
Real estate transactions can usually require some type of mortgage estimate to help inform buyers of qualifications and down payments. Many buyers ask during showings or initial conversations what the minimum monthly payment might be for a selected property. One of the applications that are now available provides an instant mortgage calculator. This app can be used to provide a detailed percentage of current mortgage rates and monthly payments that could be secured for a mortgage.
The HowtoMarketHouses.com company has now added a premium training section to its online resources. This new premium section provides online marketing training that supplies proven strategies and methods for increasing sales of properties online. Those that have an interest in selling more homes could access this section at http://howtomarkethouses.com/membership-offer.
About How to Market Houses
The How to Market Houses company started online in 2010 although this group of real estate experts have decades of experience buying and selling. This company provides an educational resource center online for new and existing professionals that are buying and selling homes. By offering informative blog posts and other updates, the How to Market Houses company provides real life information that professionals can access at no cost. This unique data is part of the strategies that can now be accessed in the premium section online. The 2012 year was one of growth for this company and 2013 is expected to continue this trend.