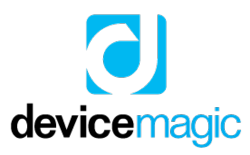 "Integrating with Box is a big step forward for us. It's been the missing piece in the puzzle, allowing Mobile Forms-generated data to fit right into the existing business processes of our customers"
Dallas, TX (PRWEB) October 09, 2012
Device Magic is pleased to announce the integration of its Mobile Forms product with Box OneCloud. Instead of having field-generated data get converted into Word and PDF documents delivered via e-mail, users can now get these documents delivered directly to their Box accounts.
Box's rich cloud-based collaboration tools and enterprise focus make it an ideal repository for business data generated by Mobile Forms, for example invoices, work orders and reports. Not only is the data centralized, Box's rich security and role-based control is a must for organizations using multiple device types for their field force.
"Integrating with Box is a big step forward for us. It's been the missing piece in the puzzle, allowing Mobile Forms-generated data to fit right into the existing business processes of our customers," said Dusan Babich, Co-founder of Device Magic. "We're excited to see the interesting ways our customers will apply the combination of technologies."
The combination of Mobile Form's offline functionality and flexibility, combined with Box's strong online collaboration make for a powerful combination for disseminating field-originated data in the organization.
About Device Magic:
Device Magic Mobile Forms provides a way of easily collecting data from people in the field from a smartphone or tablet device. Using our cloud-based tool and set of rich native applications for iOS, Android and BlackBerry, businesses can quickly deploy form-based solutions to the field and get immediate results. Device Magic was part of the Dallas-based Tech Wildcatters accelerator's Fall 2011 class.