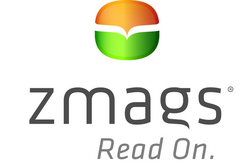 "Our web analytics shows that the popularity of mobile devices is rapidly increasing", Birgitte Kjær Jensen, Online Project Manager at ONLY magazine tells. "We need to be among the first movers on mobile publications"
Boston, MA (PRWEB) November 17, 2010
Zmags, the leading rich media marketing software, has announced the launch of their Fall 2010 release which introduces Zmags Professional Edition focused on enhancing content — including video -- to a host of mobile devices, including iPads, iPhones and Androids. This release further enhances the company's product portfolio and leadership position by helping marketers and ecommerce brands solve three key issues when delivering content to a mobile audience: integrating the mobile experience with the online-shopping experience; eliminating security risks associated with mobile, and delivering a rich video experience similar to what the reader enjoys on the web.
"As the mobile opportunity for reaching consumers with rich dynamic content continues to explode, so too does the complexity around delivering across a myriad of emerging platforms and devices. Publishers of all types are advised to seek out strong partners to help them manage these challenges while capitalizing on the new opportunities mobile content brings," says Ned May, Vice President & Lead Analyst, Outsell Inc.
Building infrastructure to deliver a seamless experience between the mobile delivery of catalogs and online shopping carts for mobile is costly, time consuming and require significant assistance from development teams. With its mobile-linking enrichments in this release, Zmags solves this difficult problem for eCommerce by providing a complete, end-to-end solution that integrates the mobile catalog with their online shopping cart, with linking enrichments.
Security on mobile is also an issue with ecommerce since this presents more opportunity for breaches to enterprise commerce and imposes higher risks. The security enhancements included in the release overcome the IT security hurdles by adding password protection and remote authentication. Zmags has also perfected the video experience on mobile for their customers' audiences by automatically configuring the publication from Flash to HTML5 to ensure the rich experience delivered on their website is consistent on a mobile device.
"Our web analytics shows that the popularity of mobile devices is rapidly increasing", Birgitte Kjær Jensen, Online Project Manager at ONLY magazine tells. "We need to be among the first movers on mobile publications. Being present on the same channels as our target audience is a must and Zmags is an efficient marketing tool for distributing content across platforms. An interactive magazine for the browser that make it easy to navigate while redirecting inspired readers to the online store has a big potential for us".
According to Chris Houpis, Senior Research Analyst at Aberdeen, measuring Mobile Marketing campaigns is very highly valued by 52% of the Best-in-Class organizations.
Features of the Fall 2010 Release of Zmags Professional include:
Video Enrichments on Mobile
Zmags Mobile allows video enrichments, embedded within publications, to be viewed directly on the mobile device simply by tapping the 'Play' icon. The viewer can rotate the mobile device to switch between portrait and landscape mode and will be displayed in full screen. On larger mobile screens, such as tablets, videos will play from their established position on the publication page, and the viewer can expand the video to full screen by simply tapping the video on their screen.
Linking Enrichments on Mobile
Linking enrichments on mobile devices within the zmag publication are fully working in this release. Publishers and marketers can link images, videos and text to web pages while enabling readers to actively click and connect to the company's online store, lead capture forms, or more information. Publishers can also modify the style of the link and make the active links stand out in their publication by changing their color.
Mobile Security
In this Zmags Professional release, customers can easily ensure the security of their publications on mobile devices. Users can create password protection entry into the publication. Also, single sign-on is now available for repeat visitors. As an added measure of security for clients, Zmags Mobile also includes remote authentication, ensuring that logged-in users are who they say they are.
Enhanced Branding
In this release, Zmags is now providing customers with the option to custom brand the load screen on their publication, which further strengthens corporate branding.
Integration with Google Analytics and Omniture
Customers Zmags account analytics will automatically be sent to Google and/or Omniture SiteCatalyst accounts. This new feature will bridge the gap for the enterprise structure and enable clients to view the performance of their website and their online Zmags assets in a single location.
This release is an important step forward for the leader in digital publication software. "We focus on enabling our customers to be 'best in class,' explains Jens Karstoft, CEO, Zmags. "Recently, we've seen that companies and, more importantly, their audiences were becoming more and more mobile. At the same time, we could see that brands were struggling to decide whether to expend resources developing mobile apps and/or modifying the style of their content to display correctly on the small screen. With Zmags mobile, we are able to empower marketers to produce rich media content in a modernized publication that is highly interactive and generates a seamless user experience across devices."
Zmags is offering customers a free trial of its Zmags software, available at http://www.zmags.com/trial .
About Zmags
Zmags, the industry leading rich media marketing software, enables retailers and brand owners to inspire and engage customers online and on mobile devices. Zmags utilizes a familiar linear story-telling format enriched with vivid graphics, video, and interactive flash elements to immerse readers and inspire action. The Zmags analytics engine tracks reader behavior and provides metrics-driven insights and analysis to enable its clients to deliver a better customer experience, optimize marketing ROI, and increase sales. E-Commerce functionality, such as shopping cart, wish list, and integration with commerce infrastructure transforms Zmags into a powerful merchandising solution capable of boosting online and offline sales. Zmags is used by more than 2,500 companies in 50 countries, including 10% of Fortune 500 companies.
Media Contacts:
Christina Pappas
Inbound Marketing Manager for Zmags
617.963.8030
###