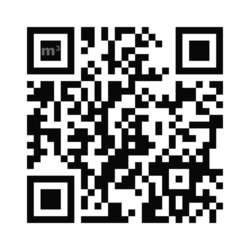 Charlotte, NC (PRWEB) June 23, 2011
Mobile Marketing Max, Charlotte, NC's leading mobile marketing agency, today announced that the first mobile enhanced art show in the region will take place June 23rd at LIFESPAN Arts, a multi-disciplinary, fully inclusive art studio situated in the North Davidson Art District in Charlotte, NC.
LIFESPAN Arts' new show, Access, will use mobile technology to increase personal engagement and interaction with the artwork and gallery during the event.
Mobile Marketing Max is providing Quick Response (QR) codes that will enable smart phone users to access artwork information that would usually be displayed beside each piece of art. Smart phone users can download free scanning apps to their phone to further take part in the show.
The QR codes are paired to mobile web pages designed to deliver more information about the art on display. Tracey Hartzog, of LIFESPAN Arts, said, "We chose a mobile website because we saw it as an ideal way to introduce the population that LIFESPAN serves to the Internet. By using a QR code, it provides an easy and accessible way to the artist's own website without having to enter the web address." Hartzog added, "We chose Charlotte mobile marketing agency Mobile Marketing Max based on their technical knowledge and the quality of previous work and we think the show will be innovative, fun and very different."
Fran Jeanes, founder of the mobile marketing agency, said, "We recommend everyone use ScanLife's app to join in the fun." Adding, "Access is the first mobile enhanced art show that we are aware of. It was born from an idea I had about eighteen months ago when my company started offering QR codes for small business marketing. I see so much potential for this technology in Charlotte's museums, city parks, theatres and other art galleries. Access is pioneering mobile enhanced art and I look forward to taking this technology further."
QR codes are becoming increasingly popular and are being embraced quickly by Fortune 500 companies eager to be ahead of the curve and stand out from their competitors. Fran Jeanes added, "Using mobile technology to reach, engage and interact with consumers is immensely powerful. Many small businesses don't realize that marketing via mobile means they can now have the look of a Fortune 500 company but within their budget. The marketing playing field has been leveled."
LIFESPAN Arts Access art show & reception will take place in The Atrium at 2424 North Davidson Street, Charlotte, NC 28205, 5:00 – 8:00pm, Thursday June 23rd.
Access was funded by a grant from the Reemprise Fund, which enabled artists from LIFESPAN Arts to partner with affiliate artists from the McColl Center for Visual Arts.
About Mobile Marketing Max
Headquartered in Charlotte, NC, Mobile Marketing Max is the area's largest provider of mobile marketing campaigns, delivering mobile solutions that empower small businesses and Non Profits through text message marketing, QR code marketing, Location based marketing, mobile app development and mobile website design at mobilemarketingmax.com.
# # #