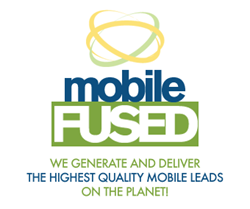 There are plenty of great reasons to get in on the action. It is not too late to find out how you can improve your own numbers, whether it is for your business or a client's.
(PRWEB) November 05, 2013
Mobile marketing company mobileFUSED says technologies are taking over the digital landscape that customers and clients are navigating on a daily basis, and mobile marketing is now essential to compete in today's industries. According to mobileFUSED, recent statistics from industry sources support the use of a Pay-Per-Call strategy in mobile marketing campaigns. Pay-Per-Call is a unique method that bridges the gap between question and contact for businesses as well as those they serve.
"Do not miss out on the opportunity to directly communicate to your customers through the units that are almost constantly glued to the palm of their hands," says Curt Denny, a spokesperson for mobileFUSED. "Mobile marketing is not only valuable for your business but essentially critical to compete in today's industries. At this point, it is not what you are doing what you aren't doing. There are so many competing organizations that it is a near certainty that at least one of your competitors is making these efforts."
To assist in the acquisition of knowledge about this topic, mobileFUSED has highlighted the recent usage and trend statistics regarding Pay-Per-Call advertising from industry leaders. Read on to find out about the incredible results and value this tsunami of developments is leading to for those that are riding the front of the wave.
"It is always good to be an early adopter," Denny says. "However, if you have missed out on the initial frenzy then it would be wise to get informed quickly and make a splash."
Important Numbers:
Mobile Search Statistics
These numbers are all about the end user: customers! There is incredible support for this tactic, as shown below:

This year eMarketer posits that all mobile spending will claim $7.29 billion
By the year 2017 BIA Kelsey estimates that US mobile advertising, on the local level, will pass $9.7 billion
HubSpot boldly claims that 91% of those US citizens with a mobile device have it near them at all times
Mobile Marketing Statistics

Desktop usage is falling; BIA Kelsey claims mobile queries will trump them by 27.8 billion in the US by 2016
It turns out that approximately 70% of mobile searches for local businesses and services turn into phone calls (Google Mobile Playbook)
70 billion calls will be made from the Internet or mobile in the US by 2016, according to BIA Kelsey
These numbers are for the marketers out there:
Mobile Lead Generation Statistics

64% of smartphone users are shopping online with their devices (eDigitalResearch)
Customers who use a phone are 10x as likely to purchase as those that click (Kelsey Group Study)
Those shoppers that research their purchases online convert 63% of the time (The ClickZ Network)
These numbers are for the businesses that are looking for an edge. Convinced yet?
"So, as you can see from recent industry statistics, there are plenty of great reasons to get in on the action," Denny says. "It is not too late to find out how you can improve your own numbers, whether it is for your business or a client's."
To learn more about developing a mobile marketing strategy, visit http://www.mobilefused.com.
About mobileFUSED
By combining the experiences of both advertisers and publishers, mobileFUSED has created a mutually beneficial Pay-Per-Call ecosystem which is a landscape rich with mobile marketing opportunities. The team at mobileFUSED does this by bringing advertisers the fresh new leads they need and connecting marketers in the publishing industry with hot, targeted offers that can be monetized.
Learn more about the company at: http://www.mobilefused.com
Get in Direct Contact:
Mobile Fused, LLC
60 E. Rio Salado Parkway, Suite #900
Tempe, AZ 85281
Tel: 1.888.612.8818