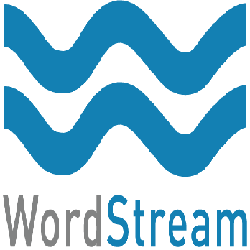 Boston, MA (PRWEB) October 17, 2012
WordStream Inc., a provider of SEM software and PPC management solutions, is partnering with Hanapin Marketing to present a brand new webinar, "Mobile PPC: Proven Strategies & Untapped Opportunities," live on Thursday, October 18 at 12 pm EDT.
This free webinar will discuss the foundations of mobile PPC, how businesses can benefit the most from the new and growing mobile market, and why now is the time to begin investing in mobile PPC.
The webinar will be presented by Larry Kim, founder of WordStream, and Jeff Allen, Account Director at Hanapin Marketing, who will demonstrate:

Why businesses need to invest in mobile PPC
How to take advantage of the largely untapped mobile market
Who is dominating the mobile space
Best practices for creating a unique mobile experience
With Internet users spending increasingly large amounts of time on their mobile devices, mobile PPC is key to fresh lead generation. This webinar will showcase how ads can appear on smart phones, BlackBerrys, and iPhones, driving traffic and leads from customers who are in targeted neighborhood and ready to buy.
While many advertisers understand the importance of mobile PPC and how it provides a fantastic opportunity to connect with potential customers through devices they constantly turn to throughout the day, some businesses are hesitant to enter this new market and unsure how to achieve ROI. Discover how businesses can adapt their ads to the untapped mobile PPC space to reap the benefits of this new market.
Learn how to take advantage of mobile advertising and capture new leads in this exciting and growing space. Sign up for the Free Mobile PPC Webinar today!
About WordStream:
WordStream is a leading provider of paid search marketing tools, software, and services. Gain high-quality traffic, clicks, and conversions by targeting the right AdWords keywords for businesses in a fraction of the time with WordStream's 20-Minute PPC Work Week, a customized workflow that guides advertisers and agencies to improve their AdWords campaigns.
WordStream has gained positive media attention in the past for its free PPC tool, the AdWords Performance Grader, which evaluates users' PPC accounts and provides valuable tips for improvement. WordStream also offers industry-recognized keyword tools in addition to PPC bid management solutions that help small businesses grow and discover better results. For more information, visit us at http://www.wordstream.com
Media Contact:
Laura Taylor
VP Acquisition & Experience Design
WordStream, Inc.
617.849.6124
ltaylor (at) wordstream (dot) com