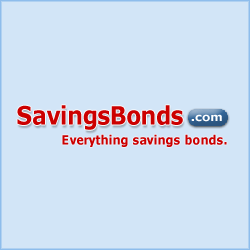 "Alerts! is the only service that provides timely notices to bond owners about important events that will happen to their savings bonds.
Spring Lake Heights, New Jersey (PRWEB) July 11, 2012
New Savings Bond Alerts! from SavingsBonds.com is now available for mobile devices. The new Alerts! program informs savings bond owners about important, timely financial information as well as helps them avoid losing money. Twice each month, members of the Savings Bond VIP Club receive emailed Alerts! which can now be viewed on their mobile devices. The Alerts! are essentially an important summarized financial statement of current savings bond values, interest rate performance as well as maturity, timing, and possible taxation issues specific to an individuals' inventory of bonds. The Alerts! report also provides advance notification of financial events, such as when a bond will stop earning interest, up to three months in advance. The new service, not available elsewhere, educates the savings bond owner about important bond information to help them make wise financial decisions before they occur, so bond owners can avoid making financial mistakes.
Since 1935, most savings bond owners have no idea what their bonds are currently worth, what interest rates they are earning and which bonds they should hold and which ones to cash in. Over 77 years later, millions of bond owners continue to be left in the dark about their bond values and still don't know how to properly manage their investment and wind up losing money. Since savings bonds are often stashed away in drawers, under beds, or in safety deposit boxes, savings bond investments are often overlooked until the owner needs to cash them in.
Every year, savings bonds owners forfeit over $50 million worth of interest due to cashing out the wrong bonds at the wrong time. Over $15 billion worth of savings bonds have reached final maturity and are no longer earning any interest. Furthermore, these individuals are often surprised and upset at the end of the year when they receive a tax notification from their bank or financial institution indicating the amount of interest income that must be reported on that year's tax return from redeemed bonds. "It's probably one of the only investments that don't issue any kind of financial statement," says SavingsBonds.com founder, Jack Quinn. He adds, "The Alerts! report is the only service that provides timely notices to the bond owner about important events that will happen to help them quickly and easily manage their bonds, avoid losing money, and feel confident about their investment just by opening an email. Now they can quickly learn this information via their mobile phone or device in just seconds."
About The Savings Bond VIP Club:
SavingsBonds.com VIP Club Members have 24/7 access to current bond values, interest rates, timing, taxation and maturity issues displayed on an easy to understand, color-coded, bond-by-bond, personal Bond Inventory Report. Members also receive monthly emailed summary statements with up to date values, interest earnings, along with emailed alerts and strategies about current and upcoming financial events, including maturity and taxation issues. Optional, periodic informative Bond Tips are included along with discounts on lost bond and re-issue services. This pro-active, investor friendly approach helps bond owners avoid possible forfeiture of interest, double taxation and IRS situations, and helps investors maximize their savings bond investment.
About SavingsBonds.com:
SavingsBonds.com offers a free savings bond calculator with a complimentary, personalized, color-coded, printed Bond Inventory Report, an extensive savings bond information center. The site also provides current series EE and I bond rates, lost bond services and re-issue services, as well as links to purchase savings bonds online and popular government forms.