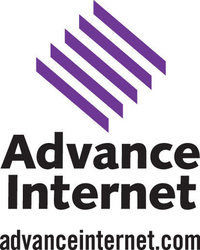 Our new mobile websites optimized by Verve enable people in our markets to engage with our leading local sites using their mobile devices
Jersey City, NJ (PRWEB) June 23, 2010
Advance Internet and Verve Wireless today announced an agreement to launch new mobile sites in the 12 markets served by Advance Internet's leading local websites across the U.S., a significant step forward in the company's growing commitment to mobile technology.
The affiliation with Verve, a leading provider of mobile solutions, will offer a new and feature-rich experience for consumers who use mobile web browsers to access Advance Internet sites, the number one local news and information sites in all of their markets. It includes an improved mobile interface and navigation, and the ability to share content easily with friends through text, e-mail and social networks.
"Our new mobile websites optimized by Verve enable people in our markets to engage with our leading local sites using their mobile devices," said Peter Weinberger, president of Advance Internet. "In addition, we are also excited to provide local businesses a compelling mobile marketing opportunity to connect with our users."
The mobile websites will be continuously updated in real time with news, sports, entertainment, business and opinion articles and photos from award-winning Advance Publications newsrooms affiliated with the sites. There also will be links to other Advance Internet mobile offerings – high school sports, and classifieds listings of jobs, autos, apartments, homes, rentals and merchandise.
"Advance Internet operates many of the leading local brands in digital," said Verve CEO Art Howe. "By moving these properties aggressively into mobile they are able to serve their millions of local users and advertisers with continuous news and relevant advertising anywhere day or night."
About Advance Internet
Advance Internet, Inc. (http://www.advanceinternet.com), based in Jersey City, NJ, is a leading creator of highly interactive local news and information digital products in alliance with more than 25 newspapers affiliated with Advance Publications, Inc. Advance Internet's websites are the number one local news and information destinations online for the markets they serve. The sites include al.com, cleveland.com, gulflive.com, MLive.com, NJ.com, NOLA.com, OregonLive.com, SILive.com, syracuse.com, MassLive.com, PennLive.com and lehighvalleylive.com.
About Verve Wireless
Based in Encinitas, CA, Verve Wireless, Inc. and their proprietary Verve Local Content Gateway (TM) allow local media companies and advertisers to seamlessly extend their reach into mobile devices across all the major carriers. Verve Wireless currently works with over 700 leading media companies from the US, Canada, and Europe including dailies, radio, local broadcast stations, and online properties. For more information, visit http://www.vervewireless.com.
###