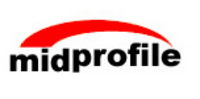 Essex, MA (PRWEB) February 4, 2009
Midprofile Corporation's new release of Midprofile for eBay 2.0, a wireless eBay listing solution, supports automatic YouTube video integration and other enhancements. An eBay Compatible Application, Midprofile enables users to create and submit secure eBay listings in a single data transmission directly from their mobile phones or smartphones. The new listing appears live on eBay in seconds with all the essential transaction details, images, text and optional video clip in place. The content and visual components of Midprofile for eBay listings are indistinguishable from conventional PC submittals. The portable mobile platform gives eBay sellers the versatility and convenience of creating listings wherever their items are located.
The Midprofile for eBay 2.0 mobile application runs on an extensive range of Java-enabled mobile phones including Nokia, Motorola, Samsung, Sony Ericsson, RIM, HTC and many other manufacturers. The application's compact user interface is optimized for the varying screen sizes of mobile handsets. New generation smartphones with high resolution cameras, Querty-like keyboards, and Wi-Fi access are especially well-suited for Midprofile for eBay use.
Midprofile for eBay 2.0 streamlines the placement of videos and photos in eBay listings. The application's YouTube option enables an eBay seller to film brief item videos with a phone camera then embed a video clip into a new eBay listing with a simple one-click choice. Sellers can record voice and sound with their YouTube videos to promote their eBay items and complement the descriptive text. Midprofile's expanded photo feature allows an eBay seller to capture or import multiple high-quality photos and integrate them into the new listing description. Users can preview the photos on the mobile device and specify the order and automatic placement of up to six full-size photos per eBay listing without the need for photo upload.
Midprofile for eBay's profile-based technology transforms a mobile device into a virtual eBay selling environment. An eBay seller can choose one of Midprofile for eBay's predefined auction-style or fixed price templates to enter item descriptions and transaction details. Sellers also can generate custom profiles that contain personalized settings and preferences.
Available on eBay sites worldwide, Midprofile for eBay can be used as a companion product with other mobile eBay solutions geared to shopping, bidding and messaging.
About Midprofile Corporation:
Midprofile Corporation is a Boston area mobile applications product development and systems integration company. Midprofile also provides consulting services to companies seeking mobile solutions that integrate with SOA and legacy information services and carrier solution platforms. Midprofile is enrolled in developer relationships with major wireless carriers including Sprint, BlackBerry, AT&T, Orange and other international affiliates.
###