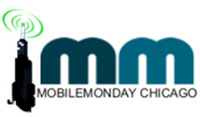 Chicago, IL (Vocus) October 18, 2010
CityTech, Inc. is hosting the presentation: Cross Platform Mobile Development: The Easy Way to Develop Native iPhone and Android Apps, at the October 18th Mobile Monday meeting. This event will take place at CityTech's Chicago headquarters at 211 W. Wacker Dr., Ste. 1300, Chicago, IL 60606.
Jeff Schwartz, CityTech Technical Architect and Project Manager, will lead the presentation, which will focus on the challenges facing enterprises as they try to build native applications for multiple platforms. During his talk, he will create a weather application that runs natively on iPhone and Android devices.
Recently, Schwartz was the lead developer of CityTech's Summit World Q&A Trivia Sweepstakes mobile application, available in both the iPhone App Store and the Android Market. The innovative backend of the Summit World application featured an extensive enterprise cloud computing platform for highly available and on-demand massive scalability that could be leveraged for a broad range of business applications.
"As the number of people using smartphones explodes, both in the US and around the world, consumers have discovered that they can do so much more with their mobile phones than just talk. But with over a half dozen smartphone OSes on the market, it's difficult for companies to decide which platforms to prioritize in order to reach not only a wide audience, but the right audience. We're looking forward to hearing Jeff's perspective and learning from his experience tackling these difficult issues," says Anthony Hand, MoMo Chicago Events Chair.
CityTech's knowledge of mobile applications can help your organization expand both business and consumer communications. Registration for the October Mobile Monday Chicago meeting is still open.
About CityTech, Inc.
CityTech, Inc. is a national IT consultancy headquartered in Chicago specializing in the development of highly available, extensible and scalable enterprise applications. We believe the best enterprise solutions are created by technical architects who understand business-related issues and possess the expert knowledge of strategic technology platforms used today and positioned for tomorrow. CityTech consultants' grasp of both business and technology ensures that the systems we design won't constrain your organization, but can adapt to meet ever-changing business needs. For more information on CityTech, contact Matt Van Bergen at 312.673.6433 x111.
# # #