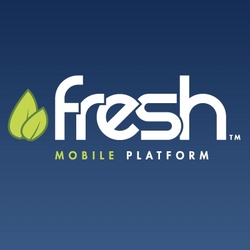 There is tremendous value for existing brands and start-ups to reach customers on their mobile device
Hauppauge, NY (PRWEB) March 20, 2008
With over two years of vigorous development and three major overhauls, Fli Digital is proud to publicly introduce, the Fresh Mobile Platform; an end-to-end management, marketing and delivery solution for companies looking to reach their audience on the Mobile Internet.
Fresh Mobile Platform is the result of the full collaboration of Fli Digital's design and development team. From the beginning, the Fresh team intended solve the multiple challenges put forth by the fast growing mobile initiative. Having seen the difficulties involved with mobile content, delivery, and the infinite possibilities drawn by the ever accelerating mobile industry, Fli Digital set out to create something inherently different than the current industry offerings.
The Fresh Mobile Platform is comprised of several proprietary integrated components, including; a Web-based Management interface for content management and reporting, Mobile [WAP] sites (with dynamic image rendering, device detection, carrier and delivery technologies), a Media Processing Server for rich-media trans-coding, as well as access and data interfaces, allowing more advanced clients can take advantage of their managed data and content. Additionally, the Fresh Platform has conversion based marketing components - all geared toward helping our clients define, analyze, and achieve their goals.
"There is tremendous value for existing brands and start-ups to reach customers on their mobile device," says Scott Teger, co-Founder and Managing Partner at Fli Digital. "We wanted to offer a flexible platform as an end-to-end solution for new and existing clients, and are proud to finally release the Fresh Mobile Platform." Scott continues with, "We don't expect our clients to abandon their existing Web or offline based initiatives, so we made sure to approach each component from both a mobile-only perspective, as well as with the view of 'how can I integrate this into what we are already doing?'"
Looking forward, the Fresh team has already laid out an aggressive development and update schedule to further expand on the interaction, conversion and payment capabilities. The Fresh Mobile Platform is currently powering several mobile initiatives on behalf of its clients, including both standalone Mobile (WAP) Storefronts, as well as advanced custom mobile and web-to-mobile configurations powered off the flexible core.
For more information, case studies, and product updates, be sure to subscribe to the http://www.FreshPlatform.com mailing list.
About Fli Digital, Inc.
Fli Digital is a full service web software development agency that develops successful websites, custom web applications, and strategic marketing campaigns across web, mobile with a focus on usability and marketing ROI. Fli Digital is the development firm behind the Fresh Mobile Platform, an end-to-end solution for companies looking to branch onto the mobile Internet. Fli Digital was founded in 2002, and operates out of its main office in Hauppauge, NY 11788. For more contact information, samples of work, and capabilities, please visit our Web site.
###