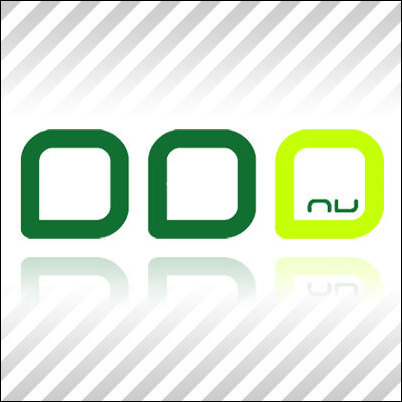 The Media Laboratory Exhibition at the event was set up to provide a showcase of new media technologies and developing opportunities. Having the mobile site live for the event and getting delegates to interact was part of our overall core strategy
(PRWEB) April 27, 2007
Another unique mobile experience was demonstrated at the Venice Festival of Media last week when New Visions (http://www.new-visions.co.uk) launched the mobile internet service to run alongside the festival at http://www.venice-festival.mobi
The site incorporated lots of useful content such as the festival programme, water taxi information (crucial when in Venice), weather and news reports bought in from news feeds from EuroNews.
But the main objective of the mobile site was the 'Would Like to Meet' section. Delegates could click into this area and find another delegate or speaker that they would like to be introduced to. The service was set up so that you could leave your name, company name and phone number on the mobile site and on pressing submit your information would be sent in a text message to the respective delegate who could then call you back and arrange a time to meet in the AOL sponsored meeting place.
The service proved extremely successful with over a third of all delegates who attended the festival using the service to request meetings with their peers, and around half of the delegates using the mobile service to look at programme schedule and general information.
The Festival itself bought together over 400 delegates representing the world's advertisers, media agency networks, content developers and media owners.
Over the course of two days delegates heard presentations from the likes of Mindshare's global boss: Dominic Proctor, Aegis Global Boss : Mainardo de Nardis, Vice President of Procter & Gamble : Bernhard Glock and Vice President of Unilever: Alan Rutherford, and many more of the worlds largest advertisers and agencies.
It was clear from most of the presentations that new media and mobile is changing the world of advertising as we know it and that there is a growing role for specialist agencies like New Visions.
"The Media Laboratory Exhibition at the event was set up to provide a showcase of new media technologies and developing opportunities. Having the mobile site live for the event and getting delegates to interact was part of our overall core strategy," comments Charlie Crowe, CEO of C Squared who chaired the event.
"We were pleased to be part of what was one the most ground breaking events pulling together old media and new media. We were able to present many case studies and ideas of how mobile can be used in the overall media strategy. The use of mobile as a medium is now not just something that's being tagged onto existing advertising campaigns, with the penetration of mobile handsets increasing at such a rate, mobile in some cases is forming the initial creative strategy," says Julia McNally, Co-Founder of New Visions.
Notes:
New Visions is a pureplay mobile agency working with clients such as EMI, Harper Collins, ActiVision, VNU, Warner Bros, Sony Pictures, Strongbow etc. We provide creative, retail, media and marketing solutions to brands and service providers who want to reach out to consumers via their mobiles.
New Visions created the The Lily Allen mobile loyalty site recently featured in the Music Week Awards. New Visions recently launched services on the USA networks for artists such as Toby Mac and UnderOath. These were some of the first ever services launched direct to the consumer solely being promoted outside the network portals. Visit http://www.new-visions.co.uk
C Squared is an independent publishing and consultancy company specializing in the international marketing and media industry. Its products are seen and used by more than 40,000 advertising professionals across the world. C Squared publishes Media & Marketing Europe magazine which, for the last 17 years, has been the leading provider of news, insight and data for companies whose brands advertise across the world and their creative/media agencies that service these global accounts. In 2005, C Squared launched Cream magazine - the world's first digest of creative thinking in media planning and buying - and the company also runs the "Cream Masterclass" series and http://www.cmdglobal.com, a unique media planning and evaluation tool. Since 2005, the business has grown from 3 permanent staff to 16 with revenues more than trebling each year.
http://www.csquared.cc/
Venice Festival of Media was a two day conference and exhibition looking at how brands, advertisers, agencies and media owners can interact to create more impactful and effective consumer advertising. The Festival provided a platform to demonstrate innovations in media communications and a networking forum to celebrate the creative media revolution. Over 400 delegates representing the world's advertisers, media agency networks, content developers and media owners attended the event. http://www.venice-festival-of-media.co.uk
###