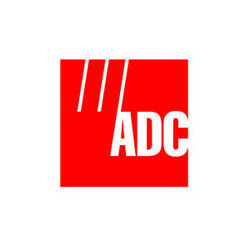 Mobile operators are under great pressure to find ways to provide the mobility and bandwidth capabilities their customers need
MINNEAPOLIS (PRWEB) February 5, 2008
With the unrelenting demand for bandwidth-intensive applications, mobile operators are beginning to migrate to all IP-based networks. ADC's solutions are designed to meet the growing coverage and capacity demands of advanced wireless services, while at the same time containing costs through flexible IP backhaul. By deploying these solutions over an IP network, mobile operators may realize significant OPEX savings, and also protect their investments and maintain support for legacy services as the network evolves to a complete end-to-end IP architecture.
"Mobile operators are under great pressure to find ways to provide the mobility and bandwidth capabilities their customers need," said Hilton Nicholson, president of the Network Solutions Business Unit for ADC. "ADC's All IP-RAN solutions offer a flexible, scalable platform that delivers coverage and capacity to customers as needed, and in any location. The all IP-RAN portfolio supports everything from point applications for indoor and outdoor coverage or backhaul to complete end-to-end infrastructure under integrated management, giving carriers the flexibility to migrate their networks to meet future needs in the most cost-effective manner."
According to a recent ABI Research report, network operators are planning to roll out all-IP networks beginning in the next two years. The move to an Internet Protocol-based infrastructure is a natural evolution for the mobile network as broadband services - including Voice over IP and other SIP services - begin to be deployed. For operators, all-IP allows services and transport in the network to be separated and to evolve independently. This will speed up the development of content and services, to the advantage of the whole industry.
ADC's IP-RAN Portfolio
ADC's wireless portfolio includes a complete line of infrastructure solutions:
-- FlexWave(TM) Base Station System (BSS) is a complete base station system providing converged in-building and outdoor GSM, GPRS and EDGE coverage and capacity. It includes the nanoBTS(TM), the microBTS, a Base Station Controller (BSC), as well as integrated management.
-- UltraWAVE is a complete GSM network solution consisting of softswith MSC, IP-based RAN and value-added services. UltraWAVE solutions are compact and scalable, optimized for micro-cellular and specialized mobile applications such as rural coverage, maritime, private networks, military and government.
-- FlexWave Universal Radio Head (URH) extends wireless coverage from existing cell sites to hard-to-reach areas and improves wireless capacity by distributing coverage from centralized radio suites. The URH adds flexibility and saves costs by providing multi-band coverage that supports both RF and baseband protocols.
Distributed URH solutions can be used for Near-Building applications that provide wireless coverage and capacity for surrounding outdoor public spaces from outdoor placements. FlexWave microBTS products also can be used for Near-Building applications.
-- FlexWave WMX WiMAX delivers services to a wide range of subscribers - from large enterprises and public-sector organizations to multi-tenant buildings and residences - using a single, standards-based platform.
-- FlexWave MMW is a millimeter wave transport solution that creates a 1.25GbE wireless Ethernet data pipeline over distances up to 3 miles. FlexWave MMW duplicates the performance, reliability and security of fiber, but without the high deployment costs associated with outdoor fiber installation.
The IP RAN portfolio also includes the InterReach(R) line of in-building coverage solutions, recently acquired through the LGC Wireless acquisition.
-- InterReach Unison(R) and InterReach Fusion(R) DAS products are the leading active DAS systems on the market, with more than 11,000 worldwide deployments by carriers, local governments, and enterprises.
-- InterReach(R) Office is an innovative wireless enterprise solution that enables a high-quality GSM mobile environment with unrivaled voice quality. It also serves as the foundation for wireless PBX services, as well as fixed-mobile convergence (FMC). The InterReach Office GSM base station is the foundation of the InterReach Office suite. The solution is packaged in a compact, rack-mountable, server-like enclosure that is designed to be easily installed and configured by corporate IT personnel.
Other wireless portfolio solutions featured at the Mobile World Congress include:
-- The LoopStar(R) 700 Wireless Backhaul product family, an Ethernet access and transport portfolio optimized for converged packet access at the edge over any type of available facility.
-- ClearGain(R) Cell-Site Amplifiers - tower-mounted and ground-mounted amplifiers that expand cell-site coverage areas and improve quality of service (QoS).
About ADC
ADC provides the connections for wireline, wireless, cable, broadcast, and enterprise networks around the world. ADC's innovative network infrastructure equipment and professional services enable high-speed Internet, data, video, and voice services to residential, business and mobile subscribers. ADC (NASDAQ: ADCT) has sales into more than 130 countries. Learn more about ADC at http://www.adc.com.