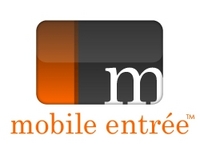 Manassas, VA (PRWEB) July 16, 2009
H3 Solutions, Inc. announced today that Microsoft has entered into a Microsoft Partner Solutions Center agreement with H3 Solutions. Perhaps your customer is investigating cloud and virtualization solutions. The Microsoft Partner Solutions Center (MPSC) enables customers to match their business and technical requirements to innovative designs based on Microsoft and Partner Solutions. At the core of the MPSC is the Dynamic IT Datacenter Platform. The Dynamic IT Datacenter is driven by Windows Server 2008 R2, Microsoft Hyper-V and the Microsoft System Center suite of management and provisioning services. The MPSC is designed and focused on supporting both Microsoft and our member partners for proof of concepts, pilots, and product development engagements. As well, we have built a robust demonstration platform for demonstrating scalable customer scenarios.
"This is a very exciting time for H3 Solutions as we roll out our new Mobile Entrée product", said Mike Herres, President of H3 Solutions, Inc. "We see the MPSC as a great opportunity to provide our partners and clients with an Enterprise level environment to demonstrate the capabilities of Mobile Entrée in the "cloud". Built to scale across the Microsoft Office SharePoint Server farm, Mobile Entrée significantly enhances the value of SharePoint and solves the complexities of mobile application development on the SharePoint platform. We plan to leverage the resources available at the MPSC to demonstrate the real value of mobile computing in SharePoint."
About H3 Solutions
Founded in 2006, H3 Solutions has established itself as a leader in the delivery of forward-looking SharePoint-based systems. Known for its expertise in information architecture, especially related to sophisticated enterprise environments, H3 Solutions has built an impressive list of major clients in both the public and private sectors. The company recognized early the convergence of two powerful IT forces: the widespread deployment of SharePoint and the explosive growth of Smartphone usage. Embracing the role of visionary, H3 Solutions developed Mobile Entrée, the industry's first SharePoint-integrated development platform for mobile applications that allows cross-device deployment. H3 Solutions is based in Manassas, Virginia, and is privately held. For more information, please visit: http://www.h3s-inc.com .
###