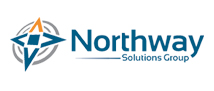 By adding Trust and deviceConnect into our portfolio, we have an even greater opportunity to support our customers
Nashville, TN (PRWEB) May 31, 2013
Mobile Labs, LLC, a leader in automated, cross-platform mobile application testing, today announced its partnership with Northway Solutions Group, an industry-leading technology solutions provider. Northway provides consulting services around HP's IT Performance Suite of products. As an HP Elite Specialist software partner, Northway specializes in the implementation, education and support of HP's Application Lifecycle Management (ALM) platform, including Quality Center, Unified Functional Testing, Performance Center, LoadRunner and Service Virtualization. This partnership calls for Northway to be a value-added reseller of Mobile Labs' suite of automated mobile application testing technology, including deviceConnect™ and Mobile Labs Trust™.
As a Mobile Labs VAR, Northway can now provide customers with comprehensive management capabilities for mobile devices, users and apps in corporate test labs via deviceConnect, a private, internal device cloud. deviceConnect securely supports organizations no matter what their test strategy is – whether testing is highly automated, 100% manual or somewhere in between.
Mobile Labs' test automation solution, Trust, is an add-in for the industry's leading automated testing platform. Trust uses deviceConnect to perform cross-platform automated testing on real, pristine smartphones and tablets. Trust is a second-generation mobile app testing tool that uses object-level detection and interaction rather than visual-based (optical character recognition or image-within-image) techniques. The result is more effective and efficient mobile application testing. Together these solutions address two major challenges in the mobile application testing landscape: deviceConnect securely manages and provides access to mobile devices while Trust gives Quality Assurance and testing professionals the right tool to address the complexities of testing mobile apps.
deviceConnect also transforms manual testing efficiency and management by helping testers locate the right device and the right app and to make an instantaneous connection to begin testing from any desktop in the enterprise. deviceConnect manages authorized users, available devices, and application versions available for test.
Northway's CEO Scott Moore says, "There's no question that mobility continues to dominate in today's enterprise. Employees' growing demand for and reliance on enterprise apps is unprecedented, and this puts added pressure on QA departments to deliver quality apps as quickly as possible. Our customers face a challenge trying to test mobile apps while also managing the chaos of rapidly changing devices and mobile operating systems. By adding Trust and deviceConnect into our portfolio, we have an even greater opportunity to support our customers as they embrace mobility and tackle the challenges that can come along with it. By partnering with Mobile Labs, we can help bring order to the mobile chaos our customers have to address."
"Northway Solutions Group is a proven leader. They have a history of successfully addressing the full spectrum of testing challenges across a wide range of industries and it is a true privilege to have them as a valued partner," said Don Addington, Mobile Labs CEO. "This partnership enables us extend our channel presence as well as let our growing customer base benefit from Northway's unparalleled implementation and training services."
Established more than 10 years ago, Northway has both the breadth and depth of experience in implementing complete testing lifecycle solutions. They provide each client engagement with consultants certified in HP products, like Unified Functional Testing, who have strong project and risk management capabilities. The company's structured, yet still flexible, implementation methodology is designed to reduce risk and maximize ROI.
About Northway Solutions Group
Northway Solutions Group (northwaysolutions.com) is a technology solution provider that provides consulting services around HP's software product lines. The company is a Specialist Partner and reseller for HP Software products, with core services in the Application Lifecycle Management (ALM) space, which includes Project and Portfolio Management, Quality Center, Performance Center, LoadRunner, Application Security Center, and Business Service Management. Northway employs certified consultants with real-world experience that provide long-term solutions to the toughest business challenges. This includes providing training and implementation services. Visit Northway at http://NorthwaySolutions.com
About Mobile Labs
Mobile Labs is a leading provider of end-to-end mobile application testing solutions for the enterprise. Architected to tightly integrate with the industry's leading automated testing platform, Mobile Labs Trust™ is an automated, cross-platform solution that performs comprehensive testing of enterprise mobile apps. Mobile Labs Trust helps ensure application quality across multiple mobile platforms and enables enterprises to deploy fully tested, high quality mobile applications faster. Mobile Labs deviceConnect™, an internal device cloud, delivers comprehensive management capabilities for mobile devices in corporate test labs. The patent-pending technology is internal to a company's worldwide infrastructure, providing highly secure access to and management of the entire inventory of test devices across major mobile platforms. For more information, please visit http://www.mobilelabsinc.com.