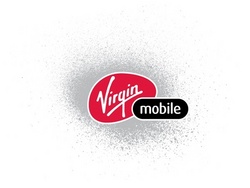 Virgin Mobile USA is committed to enhancing the value of services for our customers, while connecting them to relevant and appealing brands
NEW YORK (PRWEB) May 20, 2008
Virgin Mobile USA has an audience of more than 5 million subscribers and is the largest mobile virtual network operator (MVNO) in the United States.
"We're extremely pleased to provide our mobile ad management services to Virgin Mobile USA at a time when mobile advertising is taking off," said Lynda Clarizio, President of Platform-A. "Working with Virgin Mobile USA, we can help advertisers expand their mobile marketing efforts and effectively engage the 14- to 34-year-old youth market. Our relationship with Virgin Mobile USA further supports Platform-A's mission of developing solutions for advertisers and publishers across multi-digital channels."
"Virgin Mobile USA is committed to enhancing the value of services for our customers, while connecting them to relevant and appealing brands," said Bob Stohrer, CMO, Virgin Mobile USA. "This new step will extend the already successful Sugar Mama ad platform by letting like-minded brands reach our dynamic demographic through highly valued on-deck real estate. The combination of Platform-A's knowledgeable sales force and advertising assets, along with Third Screen Media's technology performance, particularly in high commercial volume situations, provide us with impressive power in mobile advertising."
About Platform-A
Platform-A, AOL's advertising business, offers advertisers best-in-class solutions that leverage AOL's premier consumer brands like AIM, Moviefone, MapQuest, TMZ, AOL.com and more; TACODA's audience insights and behavioral targeting; and Advertising.com's industry-leading reach across multiple networks, including display, mobile, video, search and affiliate. Platform-A also includes Quigo, a leading site and content- targeted advertising business and ADTECH, a leading international online ad-serving business based in Frankfurt, Germany. A majority-owned subsidiary of Time Warner Inc. (NYSE:TWX), AOL LLC and its subsidiaries have operations in the U.S., Europe, Canada and Asia.
About Virgin Mobile USA
Virgin Mobile USA (NYSE:VM) offers more than five million customers control, flexibility and choice through monthly plans without annual contracts, with national coverage powered by the nationwide Sprint PCS network. Virgin Mobile USA's full slate of smart, stylish and affordable handsets, including the Wild Card, Super Slice and Flare, are available at top retailers in approximately 40,000 locations nationwide and online at http://www.virginmobileusa.com/, with Top-Up cards available at more than 140,000 locations.
J.D. Power and Associates ranked Virgin Mobile USA highest in customer satisfaction among wireless prepaid services in both 2006 and 2007, and its customers report a 90% satisfaction rate. Virgin Mobile USA contributes a portion of profits from downloadable content to The RE*Generation, its pro-social initiative to help homeless youth, and provides postage-paid return envelopes in every new package for customers to recycle old phones.
MULTIMEDIA GALLERY http://www.businesswire.com/cgi-bin/mmg.cgi?eid=5690373