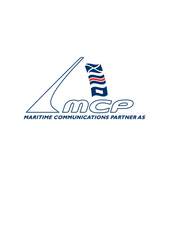 In the modern world of wireless technology, people are accustomed to keeping in touch at all times. Passengers are eager to share their experiences through mobile phone photos or placing pictures on social networking websites such as Facebook. In order to do this while onboard, the ship must have stable and reliable wireless access
Arendal/Tórshavn (Vocus) February 18, 2009
Smyril Line today confirms renewing its GSM contract with Maritime Communications Partner until April 2013. In addition, the North Atlantic operator is acquiring more services for the M/F Norröna such as GPRS, CrewSIM and WLAN.
Offering passengers unique sights and experiences along the coasts of Iceland and the Faroe Islands for more than 25 years, Smyril Line believes that sharing fantastic nature and adventure with family and friends at home while sailing may be just as important as the experience itself.
"In the modern world of wireless technology, people are accustomed to keeping in touch at all times. Passengers are eager to share their experiences through mobile phone photos or placing pictures on social networking websites such as Facebook. In order to do this while onboard, the ship must have stable and reliable wireless access," says Jákup Sverri Kass, Smyril Line's Director of Marketing and Sales.
Furthermore, families traveling with teenagers know that a large part of people's social networks involves access to wireless technologies. Passengers are sending messages and notifying friends about themselves, where they are and what they are doing.
"The online demand for all age groups is growing and WiFi possibilities is an important part of the total sailing package," comments Kass.
MCP has supplied wireless services to Smyril Line since 2005. Since then, the level of sophistication in wireless technology and service has increased steadily over the years.
In addition to quality mobile phone connectivity at sea, MCP provides Norröna with CrewSIM™, a prepaid mobile phone service offering fixed minute rates for crew. Currently and on a worldwide basis, this service is used by more than 13,000 crew members, representing some 50 nationalities. CrewSIM™ has no connection fee and offers subscribers free incoming voice calls and SMS.
The contract also includes GPRS, a wireless telephony network that is always-on, improving the speed of data transfer over mobile networks and WLAN to enable passengers and crew access to the Internet at their leisure. "Norröna can carry 1,482 passengers, the majority of which will appreciate this type of service," says Bernt Fanghol, MCP's CMO and Vice President of Business Relations.
"We are pleased to have been entrusted with continuing to supply our proven line of wireless services and products and look forward to developing further services and technology together with Smyril Line," he says MCP has over 235 signed roaming agreements and is succeeding in getting Nordic mobile operators to reduce end-user rates while using the MCP network. Some of the operators have already cut their prices as much as 50 percent.
"Smyril Line feels that we have succeeded in both technology and service; paramount for today's cruise and ferry operators. MCP provides comprehensive, robust wireless solutions geared to support a variety of application needs," says Fanghol.
About Smyril Line:
North Atlantic operator founded in 1982 with the aim of linking Iceland, Faroe Island, Scotland, Denmark and Norway with a passenger/vehicle ferry. The M/F Norröna (2003) with a capacity for 1482 passengers and 800 cars currently sails between Hanstholm (Denmark), Tórshavn (Faroe Islands) and Seyôisfjörour (Iceland)
About MCP:
MCP is the global maritime cellular operator focused on providing cost effective GSM and CDMA communications solutions specially created to fulfill the requirements of the shipping industry. MCP enables cell phone coverage by installing and operating the shipborne radio networks, linking the vessels with public networks via satellite. MCP operates its mobile services via roaming agreements with cellular operators throughout the world and with mobile subscriptions specially designed for seafarers around the world.
MCP is fully owned by Telenor ASA.
For more information about MCP, please visit: http://www.mcp.com
MCP contact:
Bernt Fanghol
CMO and VP of Business Relations
Telephone: +47 90 82 2266
Smyril Line contact:
Jákup Sverri Kass
Sales and Marketing Director
Telephone: +298 34 59 39
###