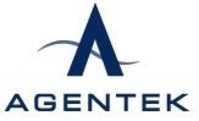 The key to mobile excellence is the ability to adjust quickly to changing business challenges; this not only includes the personnel but also the vehicles core to delivering the product or service
Atlanta, GA (PRWEB) April 28, 2009
Escalating fuel prices, unexpected vehicle repairs, high maintenance costs, traffic delays and rescheduling issues all erode operating profits for companies with large fleets. Agentek, Inc., a leading Mobility Results Management software provider for companies with mobile field service or delivery operations, today announced the Agentek Automated Vehicle Solution, which allows companies with fleet operations to reduce fuel expenses, improve driver compliance, automatically calculate IFTA tax and more.
Forward-thinking organizations are looking to manage their valuable assets more predicatively and in real-time. Agentek's Automated Vehicle Solution helps companies immediately save on fuel expenses and provides significant returns on vehicle expense and process compliance. Agentek's new offering tracks planned vs. actual miles driven, monitors vehicle and driver performance, reports hours of service and time-of-day travel calculations, and combines turn-by-turn directions and advanced workforce optimization capabilities. These capabilities reduce fuel expense, minimize vehicle repairs, and maximize ROI for fleet operations.
"We are very pleased to be teaming with Agentek. Agentek's mobile field service software and scheduling optimization solution combined with Turnpike's Vehicle Engine diagnostic reporting and regulatory compliance automated services create a unique, easily deployable and dynamic telematics solution," said Brendan Staub, president & CEO of Turnpike Global.
"The key to mobile excellence is the ability to adjust quickly to changing business challenges; this not only includes the personnel but also the vehicles core to delivering the product or service," states Jeff Jarvis, president and CEO of Agentek. "Customers turn to Agentek to solve the two greatest inefficiencies that plague field service operations: responding in real-time to unexpected problems and eliminating the large amount of time consumed by working internal systems to find information rather than working for customers. Mitigating these two problems dramatically cuts fleet costs and improves driver productivity and service levels. We have found in Turnpike Global Technologies the ideal partner to help Agentek deliver on that promise."
About Agentek
Agentek is a full service provider of Mobility Results Management software, which includes mobile field service software and workforce optimization solutions that enable businesses to achieve a predictable, reliable and repeatable customer experience from commitment to service fulfillment in real-time. From pre-packaged and configured applications to backend enterprise integration, Agentek delivers end-to-end mobile workforce optimization solutions that empower the field and unite the enterprise in field service, route accounting, direct store delivery and logistics automation. Find out how leading companies are leveraging Agentek's fully-connected mobile technology to develop new service revenues, cultivate customer loyalty and gain competitive advantage. For additional information visit the Agentek website.
About Turnpike Global Technologies
Turnpike's RouteTracker is an Electronic On Board Recorder (EOBR) that collects and reports on GPS and Engine Diagnostic information obtained directly from the vehicle. The web based GPS and Engine Diagnostic reporting suite includes Hard Brake, Speed, Idle, Odometer, Fault Codes, PTO, and Fuel Efficiency. RouteTracker includes options for Electronic Hours of Service and Automated IFTA Tax Reporting. A flexible technology platform allows for a connection with most Bluetooth equipped cellular phones, handheld computers, or similar devices. The Device installs in less than 10 minutes per vehicle. For more information please visit Turnpike Global Technologies.
###