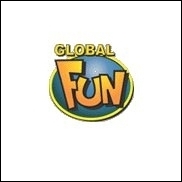 GlobalFun has, through its global organization, a good and solid organization in place. This -- together with their know-how -- will make it possible to grow the business even more here in Italy
Karlskrona, Sweden, and Milano, Italy (PRWEB) April 17, 2007
GlobalFun, a leader in wireless entertainment publishing and development, has acquired the mobile game division of Italian distributor Bryo srl, http://www.bryo.it in a move to strengthen GlobalFun's Italian market presence.
Bryo, situated in Milano, Italy, is working as a mobile games distributor with Business to Consumer channels and carriers for the Italian wireless entertainment market.
Through this deal, GlobalFun takes over the current mobile games offerings, catalogue and distribution channels from Bryo, to be incorporated under the GlobalFun brand of wireless entertainment.
"GlobalFun has, through its global organization, a good and solid organization in place. This -- together with their know-how -- will make it possible to grow the business even more here in Italy," commented Pietro Montelatici, CEO of Bryo srl
"Italy is one of the key markets for Mobile Games in Europe. We are happy to do this deal with Bryo in order to strengthen our position in this important market," commented Bertil Krumnack, COO of GlobalFun, situated in Milano.
About GlobalFun
GlobalFun is a leading wireless entertainment developer and publisher. GlobalFun brings state of the art, high quality wireless games to end-users worldwide by being a preferred supplier to wireless carriers, hand-set manufacturers and e-tailers. Sony Ericsson, Cingular, Ericsson, T-Mobile, Nextel/Boost, Sprint, Verizon Wireless, TeliaSonera, Vodafone, Jamba, Proximus, Mobistar, Aspiro (inpoc.se and more), Rogers/Fido, Telefonica Moviles, Claro ,Ubbi, Personal, China Mobile and many more are all part of GlobalFun's global distribution network. GlobalFun is headquartered in Sweden with local offices in North America, South America and Europe. For updated information on GlobalFun, our wireless entertainment products and customers, please visit http://www.globalfun.com
About Bryo
Bryo is an Italian publisher and distributor of PC and Mobile games. Bryo publishes previously unreleased high quality PC titles through kiosks/newsstands, retails and chains in Italy. The extended distribution network permits the company to maximize sales and offer quality mobile games at a very competitive price.
The mobile games division publishes the best wireless entertainment developed by a number of developers trough leading operators in Italy.
Contact:
Marcus Johansson, CEO
GlobalFun
+46 455 61 50 39
marcus.johansson @ globalfun.com
###