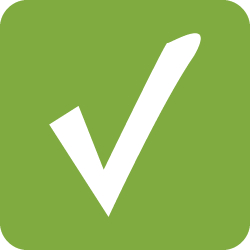 Marketers can use Mobile Grader to optimize their website performance for a mobile audience...
Cambridge, MA (PRWEB) December 22, 2011
BlueTrain Mobile — a SaaS company that provides a platform for creating mobile websites — officially announces the launch of Mobile Grader, found at http://www.MobileGrader.com. This tool is designed to analyze a website's effectiveness and performance when viewed on a mobile device.
The tool is free and is easy to use. Simply enter a website URL and Mobile Grader will instantly generate a detailed report describing how that site performs on smartphones. Mobile Grader then applies a score from 0 to 100 based on that website's performance.
Scores are determined using a benchmark created by BlueTrain Mobile, derived from "The Mobile 100", a compilation of the some of today's most well known mobile websites. According to Andy Komack, VP of Marketing at BlueTrain Mobile, "We carefully selected the group of mobile websites used in the Mobile 100 Index. It was critical to create a realistic benchmark against well-known brands and the mobile versions of their websites. We drew from a variety of industry sectors, including education, non-profit, travel, news, retail, pharmaceutical, technology and others."
Mobile Grader scores a site by running a series of tests, each with an assigned point value, and then adds up the final score (the maximum being 100). "It is quite difficult to get a score above the mid-seventies," adds Komack. "In fact, it's unlikely that the goal of any marketer should be to achieve a perfect score. Rather, marketers can use Mobile Grader to optimize their website performance for a mobile audience using an iterative process to examine the cause and effect of recommended changes; they should allow room for aesthetic imagery, unique mobile content, and other elements that might lower a Mobile Grader score, but are necessary to achieve the intended marketing result."
For more a detailed breakdown of how Mobile Grader generates scores, Griffin Mahoney, the chief architect of Mobile Grader, authored an article titled "How Does My Website Perform On Mobile? An Introduction To MobileGrader.com".
About BlueTrain Mobile
BlueTrain Mobile, based in Cambridge, MA, is a mobile website Software as a Solution (SaaS) provider. The company enables its customers to create professional and compelling mobile websites. BlueTrain Mobile also offers personalized advice on how to effectively translate the design and brand personality of its customers' desktop websites into a streamlined experience for their mobile audience. To learn more about BlueTrain Mobile, visit http://www.bluetrainmobile.com.
###