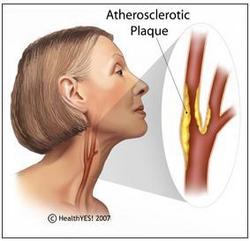 I think the reason for our recent growth is simple: people find that our business model just works for them
Austin, TX (PRWEB) January 26, 2009
HealthYes!, the U.S. provider of advanced health screening solutions in local communities, announces the deployment of a new mobile health screening unit. The company decided to make the investment in the new unit in response to increased demand within existing service areas. The move is also a response to increased capacity requirements related to the company's planned geographical expansion in coming months.
Currently, HealthYes! serves clients with its leading-edge preventive screenings in neighborhoods, churches, business parks and communities throughout the Austin and San Antonio areas.
"Given the trend of growing demand for our preventive screening services in Central Texas, we have deployed a new mobile health screening unit to the field. We want to make sure that we are able to serve everyone who is interested in receiving one of our preventive screenings in a location and at a time convenient to them," says Dale W. Wood, co-founder and CEO of HealthYes!.
The success of the HealthYes!'s screening business model is no surprise to the company's executives and employees. "I think the reason for our recent growth is simple: people find that our business model just works for them," says Wood. People seek HealthYes!'s services when they find themselves concerned about the emotional and financial impact of a potential stroke, heart attack, osteoporosis, and related diseases.
Customers find the entire process very easy to follow. To receive a screening, customers go on online or call to sign up for an upcoming screening in their area. "The procedure is very cost-effective and painless, and the results are reviewed by board-certified MDs. All explanations are provided in non-medical language, but we provide enough detail that your physician will be able to use the results to make sense of the results from a professional medical perspective," remarks Wood. The company employs ultrasound and other non-invasive technologies to provide pain-free, accurate health scans.
In addition to the new mobile health screening unit, the company has also recently hired eight new employees in order to meet the demand for its ongoing expansion of services.
About HealthYes!:
Headquartered in Austin, Texas, HealthYes! is a premier provider of mobile medical screenings whose mission is to extend and enhance lives through education and the early identification of underlying disease, while providing friendly, caring, and professional service. By offering access to non-invasive, advanced imaging technologies at an affordable price, HealthYes! empowers people who want to know more about their cardiovascular and bone health. This proactive approach to health and wellness helps preventive devastating cardiovascular and bone diseases, such as stroke and osteoporosis.
###