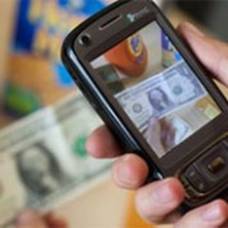 We're pleased to be working with an innovator such as Guthy-Renker Japan. Together we offer a fun, interactive mobile phone experience and facilitate the ease of buying Proactiv products. This is the first partnership of its kind anywhere in the world.
Los Angeles, CA and Tokyo, Japan (PRWEB) June 14, 2010
LinkMe Mobile – the global leader in mobile search and image and voice recognition technology for mobile phones – and Guthy-Renker Japan's Proactiv product line, have partnered to launch a new era of mobile commerce. Using LinkMe Mobile's state-of-the-art image search technology through its Japanese brand ShaLink, customers in Japan can now purchase Proactiv products in new, fast and fun ways – right through their cell phone. By downloading the ShaLink app to their mobile phones and snapping a picture of any logo they see on Proactiv products, in ACTIV! Magazine, or on television commercials, consumers can connect directly with the Proactiv line to obtain special promotions and make purchases right through their phones.
With the launch of this new partnership, Guthy-Renker Japan is introducing unprecedented special promotions to both new and long-time Proactiv customers. Guthy-Renker Japan President Michael Allen explains this groundbreaking campaign and partnership, "Using ShaLink to interact with Proactiv products is fun and easy. The special product promotions we're offering can only be accessed through use of the ShaLink app – and consumers are connected directly with Proactiv campaign site. Snapping a picture with their cell phone through ShaLink takes them online instantly, so there is no need to speak with an operator to place an order. It couldn't be easier."
Tom Garofalo, Executive Vice President of Asia Pacific for LinkMe Mobile explains, "We are very pleased to be working with a consumer products innovator such as Guthy-Renker Japan. Together we offer a fun, interactive mobile phone experience and facilitate the ease of buying Proactiv products. This is the first partnership of its kind anywhere in the world. By combining print, TV and real world consumer touchpoints we allow customers to connect to and purchase products directly through their mobile phones using our image recognition technology – without requiring any kind of symbol or code. This takes mobile commerce to a whole new level."
Setting the standard for technology innovation, LinkMe Mobile fundamentally changes the way people connect with their world. Through proprietary image and voice technology for mobile phones, consumers can find the information they need at the moment they want it. Equally, Guthy-Renker Japan has always been a leader in innovative marketing concepts for their many brands, often bringing in high profile talent as spokespeople for the Proactiv line. In 2010 these include pop star Avril Lavigne, Japanese singer Yuna Ito, reality tv icon Jessica Simpson, singer Katy Perry and Dancing With the Stars alum Julianne Hough.
Combining cutting edge mobile phone technology from LinkMe Mobile and its ShaLink app, with Guthy-Renker Japan's successful Proactiv product line, this partnership will deliver an entirely new mobile shopping experience to an unprecedented number of consumers.
About LinkMe Mobile
The global leader in mobile search technology with brands in the US, Japan, China, Canada and the UK, LinkMe Mobile ™ transforms mobile phones into extraordinary Discovery Devices™. Using our patented recognition technology, consumers can instantly connect and interact with their world through their mobile phones. LinkMe Mobile is the only company that combines visual and voice recognition technology to create customized, brand-specific, multi-modal applications and products. LinkMe Mobile's strong IP portfolio positions it as the leader in the market – with 8 issued US patents and 27 pending globally. Our technology powers the visual search component of Barnes & Noble's wildly successful Bookstore app for Apple's iPhone and iPod touch. More than 2 million satisfied Barnes & Noble customers enjoy mobile commerce, shopping and browsing for their favorite books, cds, and dvds right from their fingertips. Other LinkMe Mobile partners include: Ipplex, LookTel, IBM, Clear Channel Malls, Coty, ESPN The Magazine, UK Living Network, Nestle, Cosmopolitan, Fiat, Lacoste, Woman's Day, Lionsgate, Ogilvy, Candyspace, Asahi Shimbun, ValueCommerce, and the television program "Supernatural." Watch for many more exciting LinkMe Mobile announcements to come in 2010 from these and other partners. Please visit the LinkMe Mobile website and blog to find out more about what image and voice recognition can do for you, your phone and your mobile apps! LinkMe Mobile is a brand of Evryx Technologies, Inc. and ShaLink is a brand of Evryx Japan K.K.
About Guthy-Renker
Guthy-Renker is one of the largest and most respected direct marketing companies in the world, with distribution in 61 countries. Since 1988, Guthy-Renker has discovered and developed dozens of well-loved, high quality consumer products in the beauty, skincare, entertainment and wellness categories. Known for moving, award-winning productions and marketing campaigns featuring some of today's biggest stars, Guthy-Renker has been credited with transforming the broadcast direct marketing industry. Nearly 15 years ago, Guthy-Renker introduced Proactiv leveraging its unique style of marketing to bring a revolutionary new approach to acne treatment direct to consumers. Proactiv has become a best selling acne treatment all over the world, helping millions achieve the goal of clear skin. Guthy-Renker has a superior track record of customer satisfaction for more than 20 years. Guthy-Renker is headquartered in Palm Desert, CA; and has offices in Santa Monica, CA; San Francisco, CA; London; Beijing; Tokyo; New Zealand; and Sydney, Australia. For more information, visit our website.
# # #