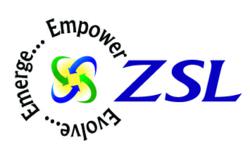 Edison, NJ (Vocus/PRWEB) February 03, 2011
ZSL Mobile is a global provider of mobile business solutions. The company today announced that it has developed and launched a custom mobile app for BJ's Restaurant national food chain.
BJ's requirement was to develop a native iPhone application that would support their existing website and include various features & functions such as food items, restaurant locations, coupons etc.

BJ's mobile app replicates every feature and function of their existing website enabling the user to find and review different food items, drinks, coupons, offers, special events and locations of the restaurants.
The user is able to view the details of the particular item in text and images.
The user is able to locate all of the client's locations via both text and images as well as the iPhone Map View
The user can post an order online using the iPhone native application
The app resides on the iPhone App Store and be easily downloaded by the user
A graphic icon would be created to reside on the iPhone App Store and Home Screen
The Splash Screen consists of one fade-in animation that is followed by slide show animation containing sample images of the product in the background. While the animation is continuous in the background layer, the user has the option of selecting the different categories related to the product by choosing any of the option available on the splash screen.
The Category Screen enables the user to select/navigate food item and food categories from the list. Once the user selects a particular category he/she may navigate to the sub-categories of the item selected. A user may opt out of the category screen by selecting the "BACK" button on the navigation bar of the screen from the current screen. The detail screens consist of image views, text views and map views (If the detail screen is a referred from location category).
Location Alerts notify the user he/she is near any of the client's restaurant locations and whether he/she wants to use the service, offers or coupons.
About ZSLMobile
ZSL Mobile (http://www.zslmobile.com) delivers comprehensive, dynamic, and end-to-end mobile apps, websites and portals that connect consumers, employees and business partners anytime, anywhere via today's leading mobile devices including the iPhone, Blackberry, Google Android and Windows Mobile. Headquartered in Edison, NJ, the company currently employs more than 3500 IT consultants worldwide. Additional offices include: the U.K. Canada, France, Singapore, Malaysia, Dubai, and India.
# # #