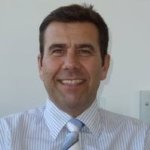 Those approved for our Reseller Program will be able to offer their clients the ability to embrace one of the fastest growing business tools in the
world, said Mr Benjamin
Melbourne, Australia (PRWEB) October 10, 2012
Australian company AppsWiz has launched its Mobile App Reseller Program, making it possible for all business and marketing consultants to offer mobile apps to their clients. Believe it or not, this is the only native version app platform of its kind in the world.
"We are already established as a market leader in the development of business apps for all industries. Visit the App Store or Google Play to see the apps we have developed for our many happy customers." said AppsWiz CEO, Dennis Benjamin. "And with the support and backing of software and telecommunications company, Informatel, we are offering our revolutionary app building service, on a reseller basis, to selected marketing and business consultants."
In the dynamic digital marketing world, it became clear long ago that the most cost-effective way for marketing and PR agencies, along with all business consultants, to deliver a premium suite of services, was to embrace the reseller model and have experts do the work for them.
"Those approved for our Reseller Program will be able to offer their clients the ability to embrace one of the fastest growing business tools in the world," explained Mr Benjamin. "They will liaise at all levels with their clients and have complete brand control, to the extent that we will even use their branding in our reseller interface."
Resellers will transact with AppsWiz, and then bill their client at whatever price they choose. Resellers are also offered AppsWiz's 30 day money-back guarantee.
AppsWiz's development of its proprietary 'AppDesigner' software ensures that the features offered to Resellers and their clients are unique within the industry. AppsWiz designs high quality native apps across Apple, Android and Mobile Web, including the artwork and design.
"We believe that in creating our Reseller Program we are giving consultants worldwide the opportunity to grow their businesses as we grow ours," said Mr Benjamin. "We ensure that they have the necessary training resources, including tutorial videos and webinars, which will enable them to speak confidently to their clients about the mobile app development service they will offer."
The AppsWiz Reseller Program may be joined by application only.
More information is now available at http://www.appswiz.com/reseller/
About AppsWiz
AppsWiz is an awarding-winning and innovative mobile apps company. AppsWiz believes that every business needs a mobile app! That's why they've created a revolutionary system that takes all the hassle and expense out of building and maintaining a high quality, functional app to help you engage with your customers. AppsWiz is part of the Informatel Group, which includes Response Ready and ReadytoSMS.
About Informatel
Founded in 1987, Informatel is the premium provider of high capacity, fully integrated communication solutions for leading corporate and government organisations. At Informatel, the focus is on providing intelligent and cost-effective customised communications solutions connecting our clients to their customers via any communication touch point.
Through the use of these service offerings, Informatel currently assists some of Australia's largest corporations in improving the way they communicate with and serve their customers always with a focus on reliability.
Informatel is a wholly owned Australian enterprise implementing solutions that give people access to information. With its leading edge products and innovative data solutions, Informatel remains in the forefront of high capacity, fully integrated, interactive solutions and services that have been provided to some of Asia Pacific's leading corporate, government and media organisations.
http://www.informatel.com.