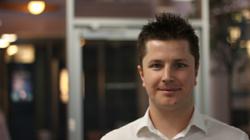 Standout features include live updates on your phone's home screen to help you keep tabs on your flight without opening the app, and the ability to pin individual flights to the home screen to help juggle several segments of a complicated trip
Melbourne, Au (PRWEB) October 05, 2012
In its weekly news update, Business Travel Management goes over handy mobile apps for travellers. The apps make traveling a bit easier by touching on areas like itinerary, calculating points, finding one's way around a new city, and more. Below are some of the apps mentioned in their news update.
Qantas app for Windows Phone 7 is now also available on iPhone. It offers mobile check-in, helps with baggage check-ins, notifies users where the airport lounge is, and reports the weather at their travel destination.
"Standout features include live updates on your phone's home screen to help you keep tabs on your flight without opening the app, and the ability to pin individual flights to the home screen to help juggle several segments of a complicated trip," says Jake Hower, Business Travel Management's Managing Director.
Frequent Flyer Calculator First Class is an app on iPhone and Android that manages Qantas Frequent Flyer points. It calculates how many Qantas Frequent Flyer points and Status Credits a traveller will earn based on their travel class and status. It even works with complicated itineraries that span several flights across Qantas and its OneWorld partners (British Airways, American Airlines, Cathay Pacific, etc.). FFC also allows travellers to track how many status credits they need to reach the next tier.
TripIt is available on the Windows Phone 7, iPhone, and Android phones. It allows travellers to organize all their travel into a master itinerary. "Here's how TripIt works: you forward your confirmation email from each booking to your TripIt account. TripIt then extracts relevant details and puts them together in a master itinerary, adding in weather reports and maps," explained Mr. Hower. TripIt also allows synchronizing of itinerary to Google Calendar, Microsoft Outlook or Exchange, or Apple's iCal.
Yelp is available on Windows Phone 7, Android, and iPhone. It offers consumer reviews of local businesses to help travellers find good service providers and restaurants in an unfamiliar city.
For travellers who frequent NYC, there is KickMap and The Scoop. KickMap is an iPhone app that gives a 24/7 NYC subway map. The Scoop is also only available on iPhone and gives the New York Times staff's list of favorite restaurants, bars, coffee shops, stores, events, New York City experiences, and day trips.
About Business Travel Management
Business Travel Management is a division of Pan Australian Travel Pty Ltd, which has been in operation since the late 1950s. It is 100% owned and operated by two Australian directors, Chris Daniels and Jake Hower.
Chris and Jake came up with the idea for Business Travel Management after they realized that existing travel companies did not cater well to small and medium enterprises. Meanwhile, Pan Australian Travel was already servicing an existing "core" of SME clients, so it already had deep expertise in this market segment.
Therefore, Chris and Jake formed Business Travel Management in 2012 to cater to SME business travelers.