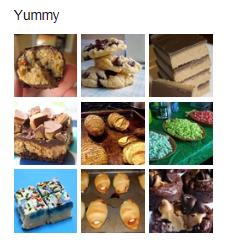 Pinterest Popular for Online Organization; Not Yet Major Influence on Purchases
Worthington, OH (PRWEB) March 14, 2012
Although pin board site Pinterest is still a fledgling in the soaring social media world, Mobile Users who are aware of the site have many positive things to say about it, according to a recent survey conducted by Prosper Mobile Insights™. Notably, more Mobile Users say Pinterest is a useful organization tool versus those who do not feel the same. Also, general opinion among Mobile Users says that Pinterest is NOT just for young women:
"To what extent do you agree or disagree with the following statements about Pinterest?"
Diffusion Index (Those who disagree subtracted from those who agree)*
Mobile Users
Pinterest is a useful organizational tool: 6.7%
Pinterest is addicting: 1.1%
Pinterest is only for women: -9.0%
Pinterest is a waste of time: -10.3%
Pinterest influences my purchase decisions: -10.8%
Pinterest is only for younger generations: -17.8%
Source: Prosper Mobile Insights™ Mobile Survey, February-12
*A positive score indicates that more people agree than disagree with the statement while a negative score indicates more people disagree.
For the full, complimentary report, including the Pinterest Diffusion Index by gender, click here.
While Male Mobile Users also enjoy sharing photos and stories on Pinterest, Female Mobile Users are more likely to truly be "pinned" to the site. Women were also more likely than men to agree that Pinterest is addicting, great for organizing, and certainly not a waste of time.
Women also place Pinterest among their top social media sites visited on their smartphones and tablets. While Facebook is the clear favorite, the relatively new pin board site falls among social media "veterans" Twitter and LinkedIn in popularity for female Mobile Users and surpasses Foursquare and MySpace usage.
One Pinterest User admits that time slips away from her when she's on the site – read about it in the BIG Consumer Blog: Is Pinterest Your New Obsession?
Although addicting and useful, especially for women utilizing the site, Pinterest does not appear to be a helpful shopping tool. More Mobile Users disagree that Pinterest influences their purchase decisions. While 84.8% say they look up product information on their smartphones and tablets, social media is not the first place to look. 43.7% say they conduct a general Internet search on their mobile devices—only 4.7% say they visit a social media site first.
"Although social shopping is not yet prominent, mobile shopping is," said Pam Goodfellow, Consumer Insights Director at BIGinsight™. "General Internet searches, visiting retailer websites, and using apps to compare prices on the fly are the new norm for mobile-savvy shoppers."
The means and motivation to utilize mobile while shopping varies by retailer—to see how these shoppers differ, check out the recent BIGinsight™ analysis: New BIGinsight™ Mobile Aptitude Scores: Nordstrom, Macy's and Dillard's Have More Mobile-Minded Shoppers
Other Key Findings from the Mobile Survey:

The most popular mobile activities are checking email (89.1%), sharing photos (69.2%) and playing games (63.6%). Women are more likely than men to play games and share photos while men are more likely to view/edit documents and watch full TV episodes and movies on a mobile device.
Few mobile users say they use social media to aid in the shopping process. 25.5% say they use Facebook while 9.4% use Twitter to find deals and exclusive coupon codes.
While mobile Internet access is essential for smartphone and tablet users, the majority (59.2%) still prefers to access the Internet using a desktop or laptop computer.
For more insights on how consumers are using smartphones and tablets, download the Prosper Mobile Android™ Tablet App or access the online Prosper Mobile InsightCenter™, recently updated with new February mobile survey data.
About Prosper Mobile Insights™
Prosper Mobile Insights™ provides companies with a comprehensive view of how consumers are using mobile devices including smartphones and tablets. The insights illustrate how consumers are engaging with digital media, including ownership, purchase intentions, activities, usage, service, influence, and ultimately how new technologies are reshaping consumers' lives. The February mobile survey included 341 smartphone and tablet users from the SSI Panel who completed the survey on their devices. The survey was collected from 2/27 - 3/2/12 and the margin of error is 5.3%. Prosper Mobile Insights™ is a trademark of Prosper Business Development. http://www.prospermobile.com
Survey Sampling International (SSI)
Bringing together Survey Sampling International and Opinionology, SSI is the premier global provider of world-leading sampling, data collection and data analytic solutions for survey research. SSI reaches respondents in 72 countries via Internet, telephone, mobile/wireless and mixed access offerings. Value-add services include questionnaire design consultation, programming and hosting, data processing and real-time reporting. SSI serves more than 2,000 clients, including the top 50 research organizations. It has 30 offices serving clients around the world.
Contact:
Prosper Mobile Insights™
Chrissy Wissinger
chrissy(at)biginsight(dot)com
Randi Honkonen
randi(at)biginsight(dot)com
614-846-0146
SSI
Ilene Siegalovsky
Ilene(underscore)Siegalovsky(at)surveysampling(dot)com
203-567-7230
Android™ is a trademark of Google, Inc.