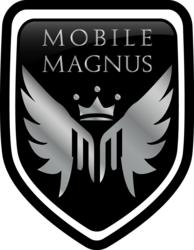 No one is better than Michael Hauge at finding what is most authentic in every moment of a story
Duluth, GA (PRWEB) May 26, 2012
When Hollywood knows it has a hot commodity on its hands, it brings in the best creative talent money can buy to elevate that idea to the next level. Game developer Mobile Magnus is taking its cue from the entertainment capital of the world and injecting the stuff that legends are made from into its legacy app Leapin' Leprechaun and the spinoff, Paddy Run. To that end, the company has just hired storytelling genius to the stars Michael Hauge.
The Hollywood secret weapon tapped by Mobile Magnus to uncover and incorporate Leapin' Leprechaun's missing element into the game franchise has been dubbed a "guru" by Will Smith. Smith, a movie phenom who will once again magnify the big screen this summer in the third installment of the hugely popular "Men in Black" series, went on to say of Hauge, "No one is better than Michael Hauge at finding what is most authentic in every moment of a story."
Smith isn't the only Hollywood star to benefit from Hauge's story-transforming magic. Julia Roberts, Jennifer Lopez, Kirsten Dunst, Charlize Theron and Morgan Freeman, as well as every major studio and network, have fought over the roles of a lifetime he has had a hand in creating. Given a film/TV dossier like that, Mobile Magnus knew exactly who they wanted to not only help make Leapin' Leprechaun better but also breathe new life into its lead character, smart-mouth Paddy the leprechaun.
"Ultimately what we want is for Paddy to be as loved and well received as 'Lucky' from Lucky Charms fame," explains Mobile Magnus spokesperson William McCarthy. Any way one looks at it, that's a tall order to fulfill. Wikipedia's list of notable mascots and characters created specifically for advertising purposes prominently includes Lucky, and EgoTVOnline has singled him out as one of the 10 most famous breakfast cereal mascots of all time.
If anyone can elevate Paddy the leprechaun to Lucky the leprechaun's echelon, however, it's Hauge. His extensive background with Hollywood executives, producers, agents and managers in which he has helped them sharpen their story and development skills and has improved their companies' abilities to recognize powerful material, employ advanced principles of structure, character arc and theme is precisely why McCarthy has brought on Hauge as the newest member of the Mobile Magnus team.
To learn more about Mobile Magnus, the creative mind behind Leapin' Leprechaun, Paddy Run and their soon-to-be legendary lead character, visit the company online at http://mobilemagnus.com/. For more information on the legacy game that spawned Paddy the leprechaun, check out Leapin' Leprechaun in itunes at http://itunes.apple.com/us/app/leapin-leprechaun/id521644028?mt=8