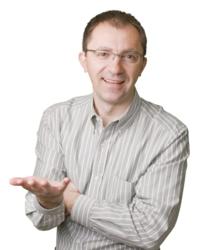 Mobile marketing should offer these three core benefits to drive convenience.
Rochester, New York (PRWEB) February 01, 2012
Pundits are saying that 2012 will finally be The Year of Mobile Marketing. But what will it take to use the channel effectively? Are marketers ready and able to fully integrate mobile into their offline and online marketing initiatives? This presentation from Catalyst, authored by Damir Saracevic, director of digital marketing, and Dan Beca, director of solutions design, explains, in easy-to-understand language, what the key trends are in mobile marketing, and suggests ways to integrate mobile effectively into marketing campaigns and programs. Key points include:
What mobile marketing is--Including mobile Web, SMS. QR codes, apps, and location awareness.
Who uses mobile devices--How they're used, by whom, and how often.
How to use mobile marketing effectively--The importance of immediacy, simplicity, and context, and integrating mobile into other campaigns.
What the future holds--Geofencing, NFC, tablets, market size, and growth potential.
Download the presentation here:
Mobile Marketing: What You Need to Know Now
About Catalyst
Catalyst (http://www.catalystinc.com) is a direct and digital marketing agency that helps clients acquire, retain and develop long-term relationships with their customers. We combine intellectual curiosity and inquisitiveness with hard-core analytics, deep customer insight and a measurement mindset to take the guesswork out of marketing decisions. We call it Science + Soul. Headquartered in Rochester, NY, our clients include AAA, Assurant Health, Eastman Kodak Company, First Niagara Financial Group, GE Capital Retail Bank, Heraeus Kulzer, Neff Motivation Inc., Oreck, and Valvoline, among others.
Follow us on:
Facebook:
http://www.facebook.com/scienceplussoul
Twitter:
http://twitter.com/scienceplussoul/
LinkedIn:
http://www.linkedin.com/company/26721
# # #