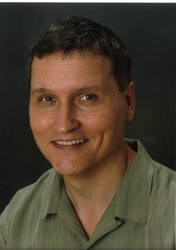 This is a major hire for us, because it not only increases our capabilities, which were considerable to begin with, but it also clearly signifies such to clients
Philadelphia, PA (PRWEB) September 7, 2007
As a testament to their reputation as one of the fastest growing and most successful mobile marketing agencies in the nation, The Borden Agency has recently created a new division -- Support Services, and hired noted mobile marketing professional and event producer Korey Troyer to lead it.
"I'm very pleased to be working with The Borden Agency," said an enthused Troyer. "It's my belief that a great mobile marketing tour needs exceptional, hands-on support, and that's what I intend to bring to the table."
Indeed, Troyer has played a key role in the success of some of the biggest mobile marketing tours, sampling programs, live events, press events, concerts and pop up retail programs in recent memory for Miller, GEICO, 9 Lives, Nokia, X-Box, Pepsi, Jim Beam, Kraft, Bacardi, Sony, Daimler Chrysler, Phillip Morris, Hasbro and others. In addition, he has worked for noted event marketers GMR Marketing and Red Peg, and has also worked with some of the best entertainment talent available, with such noted names as Metallica, David Spade, Rusty Wallace and Penn & Teller to his credit.
The Borden Agency CEO Larry Borden couldn't be more pleased with his new hire: "This is a major hire for us, because it not only increases our capabilities, which were considerable to begin with, but it also clearly signifies such to clients," said Borden. "Bottom line: you just don't hire someone like Korey unless you're ready to do even bigger things." Asked to elaborate, Borden simply said, "stay tuned."
Troyer will have sole responsibility for leading the Support Services division, and will report directly to Borden, which Borden also thinks is noteworthy: "Korey has considerable talent, and a superb track record. That means giving him the autonomy to do what he does best. This is the ultimate win-win: we win by becoming a better agency, and our clients win because of the expertise that Korey brings."
The new department will be responsible for design and animation, exhibit construction and manufacturing, vendor relations, event production, inventory, warehousing, shipping and receiving, vehicle and exhibit maintenance, insurance and D.O.T. management.
Troyer's new position means he will be moving to Philadelphia with his wife and 2-year-old son, something he's looking forward to: "I've always liked Philadelphia, and now I'll be living here. And I'm very much looking forward to joining the team, and doing my part to help The Borden Agency be the best Mobile Marketing agency in the world."
About The Borden Agency
The Borden Agency, headquartered in Philadelphia, PA, is the only Event and Mobile Marketing agency that's also a consultancy. Through a disciplined four step approach: Learn It, Plan It, Do It and Evolve It, The Borden Agency provides expertise in mobile marketing strategy, concept development, budget creation, brand integration, custom vehicle procurement, event selection and routing, D.O.T., safety, contract negotiations, staffing, daily management, and, most importantly, achieving solid measurable results. Partial client list includes Avon Products, Dunkin Donuts, GE, Charming Shoppes, Graco Baby Products, Sunny Delight, Warnaco, Twentieth Century Fox, Mountain Dew, DeBeers and others. Additional information about The Borden Agency may be accessed at the company's website, http://www.thebordenagency.com.
# # #