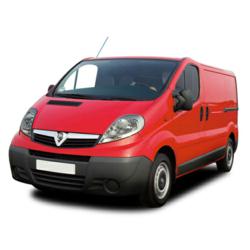 These figures illustrate how many people are still putting themselves at risk by using their mobile phones whilst driving
Bolton, Lancashire (PRWEB) May 15, 2012
Eight in ten British drivers are still using mobile phones behind the wheel, according to a new survey published by GoodMobilePhones.co.uk. 81% of motorists admitted using their mobile phones without hands-free device to make calls and a further 44% confessed to composing and sending text messages whilst behind the wheel.
'This news is quite alarming,' says Roy Ganley, owner of First Step Leasing, a van lease purchase company near Manchester. 'The current legislation has been in place for seven years so I don't think drivers can claim that they're unaware of it's existence.'
The poll of 1859 drivers also revealed that 31% checked their emails and 24% used their phones to check on the social networking profiles. Just 12% of the respondents admitted that they would not make an in-car phone call without a hands-free system in place, and 3% ignore their phone whilst driving as standard.
When the polled drivers were asked about their awareness of the fines and penalties involved only 27% knew that using mobile phones whilst driving a vehicle was illegal and 11% were 'unsure' with 62% claiming that they did not know that any punishments could be incurred.
'These figures illustrate how many people are still putting themselves at risk by using their mobile phones whilst driving,' says Roy Ganley whose company provides commercial vehicles for van lease purchase. 'That's a sobering thought for those of us who can be the most careful drivers but whose safety will always depend on other road users too,'
Police figures have illustrated that around 200,000 UK drivers are prosecuted for the offence annually, with more than 171,000 fixed penalty notices issued for the year ending October 2011, and an increase of 4,000 of the previous total recorded in 2006. 'As an employer where drivers are an essential aspect of your operations, I strongly recommend briefing your drivers and implementing procedures to ensure a strong awareness of this issue,' Advised Roy Ganley of First Step Leasing, suppliers of van lease purchase and hire purchase vans. 'Yes mobile phones are essential, but it's important staff understand your guidelines for safe practises when out on the roads.'
Currently motorists caught using mobile phones are either penalised with three points on their license and a £60 fixed fine, must attend a re-education programme. The fines can, dependent on the circumstances, rise to £1,000 if the matter is processed through court. Drivers of heavy goods vehicles, coaches and buses can expect a fine in the region of £2,500.
'This time last year, BBC News reported an unnamed driver caught by police in Norwich,' says Roy Ganley who supplies hire purchase vans to several companies across the UK. 'He was allegedly driving an uninsured vehicle, using not one but two mobile phones at the same time whilst steering with his knees.'
The driver was witnessed during a two-week campaign specifically targeting drivers using phones; 239 motorists were caught during the operation. 'Driving while using a mobile phone means that you are not concentrating fully on the road,' said a spokeswoman for Norfolk Constabulary. 'Using one mobile phone is silly but two mobile phones is amazingly silly.'
'In the news story, the driver was allegedly using two mobile phones, he was talking on one whilst texting on another on a 70mph stretch of the A47,' says Roy Ganley, a supplier of hire purchase vans and lease vans. 'It wasn't like he was sat at lights or in a traffic jam or queue. There's simply no excuse.'
'Using a mobile phone whilst driving is foolish and unacceptable,' says Inspector David Ball of Norfolk's road policing department. 'It has been shown to multiply the chances of drivers causing a collision which could result in injuring or even killing someone.'
Police Commissioner Bernard Hogan-Howe is online on the Metropolitan Police website for frequent web chats, and recently indicated that the current punishment of was not a strong enough deterrent to combat this kind of dangerous driving. He advocates an increase of six penalty points, which if imposed twice within a three-year period would result in an automatic ban. The Commissioner said this would improve road safety by encouraging drivers to take the matter more seriously.
'It appears that the general consensus of motorists is that mobile phone use is not as serious as drink driving as the punishments for the former are relatively light,' says Roy Ganley, a supplier of lease vans. 'However it is just as dangerous. A minute using a mobile phone is all it takes to cause serious accidents.'
During a recent online live chat on the Metropolitan Police website, when asked by a member of the public to explain why so many drivers appeared to 'get away' with using mobile phones whilst driving, Bernard Hogan-Howe replied 'Many people do not get away with it and get a fine and three points on their license. I would like to see them receive six points in the future. That would mean a second offence would lead them to being banned and I believe this would change driving behaviour and improve.'
'If this radical change in legislation occurred, the effects would be good news for businesses where company vehicles are essential to their operation,' says Roy Ganley of lease vans supplier, First Step Leasing. 'Well informed staff and safer roads improve productivity greatly when compared to hours lost catering to absences due to injuries sustained whilst driving.'
'The vast majority of drivers know that they should not use a mobile while driving,' says Road Safety Minister Mike Penning. 'To ensure the penalty for using a mobile at the wheel acts as an effective deterrent to drivers, we are increasing the fine for the offence from £60 to between £80 and £100 later this year.'
'Although this penalty increase is good news for road safety,' says Roy Ganley, supplier of finance lease vans. 'Steeper penalties are essential to minimalise hazardous driving and encourage motorists to be more aware of the punishments involved.'
Want a website like First Step Leasing? Click Zen Cart Web Design for more information.