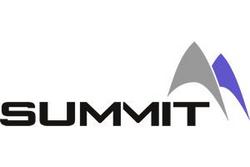 (PRWEB) October 25, 2007
Summit Media announces today it has been working with Mobiles.co.uk, the UK's largest web-only mobile phone store, to deliver a completely redesigned website, to run a variety of Pay Per Click Campaigns (PPC) and to carry out an Search Engine Optimisation (SEO) audit to transform its online presence. Since choosing Summit, Mobiles.co.uk has won Online Retailer of the Year at the annual Mobile Phone awards.
Mobiles.co.uk was the UK's first retail mobile phone website (launched in 1995) and is now the largest web-only mobile phone store in the UK, processing thousands of orders every month. Mobiles.co.uk, a wholly owned subsidiary of The Carphone Warehouse Group, needed to make the interaction with its customers easier.
Simon Mason, MD at Mobiles.co.uk explains: "We needed a new site designed quickly without losing customer revenue. Summit was able to carry out competitor analysis, and then focus heavily on usability -- carrying out numerous studies to ensure the new site appealed to our customers. The new pages were then designed and delivered into our system. The results have been fantastic. We picked Summit because they focus heavily on the user experience; they also have a proven track record, solid project management practices and impressive results."
Hedley Aylott, Managing Director, Summit Media, concludes: "Working with Mobiles.co.uk was an exciting challenge. They are an extremely experienced online retailer in a tough sector. We had to really consider the user journey and study the existing site to ensure the new site was better that its original tried and tested one. The mobile market is a very crowded marketplace and we tried very hard to make the process of choosing a tariff and phone as simple as possible on one page.We also had to include and produce a strong SEO friendly site plus help them manage the migration very carefully. This has definitely been achieved and they are reaping the rewards. Summit's holistic approach to combining online marketing experience with website design has certainly paid off for mobiles.co.uk who absolutely understands the synergies involved."
In addition to winning Online Retailer of The Year 2007 at the annual mobile phone industry awards this year, Mobiles.co.uk was also recognised with a Silver Award in the What Mobile Awards for Best Online Reseller.
About The Carphone Warehouse:
The Carphone Warehouse is the world's largest independent mobile phone retailer with over 2,100 stores operating across 11 countries. The company is committed to offering impartial and expert advice on the widest range of the latest product plus unbeatable after sales care. Stockists details: http://www.carphonewarehouse.com or from The Carphone Warehouse Direct Sales on 0800 925 925.
###