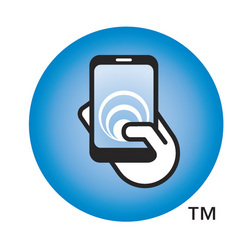 In addition to fortifying and broadening our patent portfolio, this strategic investment from T.R. Winston will enable us to move into additional market segments that we've been eyeing for some time
Los Angeles, CA (Vocus) December 18, 2009
Evryx Technologies, Inc. (evryx.com), the global leader in mobile search technology and mobile commerce, has completed an interim funding round with a strategic investment led by T.R. Winston & Company.
"This is a strategic round for us," says Evryx Chief Financial Officer Ken Richards. "With revenues climbing from our global operations, particularly in Japan and China, this funding provides us additional capital to strengthen and defend our patent portfolio."
Evryx's patented image recognition technology is setting the industry standard for mobile search around the world with four active global brands: LinkMe Mobile (US), ShaLink (Japan), Evryx China (China), and SnapNow (UK). Along with numerous editorial and advertising partners, Evryx continues to create highly successful mobile commerce apps – currently powering the mobile search functionality for the top-ranked Barnes & Noble Bookstore application for Apple's iPhone and iPod touch. With Evryx's unprecedented image matching accuracy rate at higher than 95%, the Barnes & Noble app has handily rocketed past 1 million consumer downloads in just a few short months since its release – making it the most successful mobile bookstore application ever created. Across the globe, Evryx engineered Japan's largest m-commerce application by link-enabling more than five million products for leading Japanese e-tailer Value Commerce – and just launched a 3-month test pilot campaign to link-enable all Asahi Mullion 21 lottery promotions running in Japan's Asahi Shimbun newspaper, the 2nd largest daily newspaper in the world with more than 12 million readers worldwide each day.
Evryx's technology fundamentally changes advertising and mobile commerce by reaching out and connecting consumers to brands the moment a consumer becomes interested in a product – transforming traditional marketing into measurable and immediate consumer engagements. "Evryx makes traditional advertisements interactive by linking them to additional content (e.g., mobile coupons, targeted promotions, product information) specifically tailored to influence consumer behavior," says Tony Spencer, Ph.D., Chief Marketing Officer of Evryx Technologies. "By engaging consumers in an innovative one-on-one brand conversation via Evryx's patented image recognition technology, brands and retailers are provided real-time data regarding who is seeing their ads and interacting with them. This is mobile commerce at its most targeted."
"In addition to fortifying and broadening our patent portfolio, this strategic investment from T.R. Winston will enable us to move into additional market segments that we've been eyeing for some time," says Evryx President & CEO Douglas Miller. "We seek not only to define mobile search and mobile commerce, but to lead its continued evolution. Our Intellectual Property provides us with a significant competitive advantage in the US and abroad and we will continue to leverage it."
About Evryx Technologies, Inc.
Evryx Technologies Inc., founded in 2001 and based in Los Angeles, California, is the global leader in mobile search technology and mobile commerce with four active global brands in the US (LinkMe Mobile), Japan (ShaLink), China (Evryx China) and the UK (SnapNow). Evryx uses its patented image recognition technology to transform mobile phones into extraordinary Discovery DevicesTM. With an unprecedented image matching accuracy rate at higher than 95%, strategic partnerships continue to increase. Simply by taking a photo of a product, consumers link directly to brands and receive instant information – from comparing prices on products, to making purchases directly through their mobile phones. Evryx's turn-key solutions are ideally suited for every type of mobile commerce and mobile marketing interaction from print, broadcast and theatrical, to out-of-home, retail, gaming and more. With five issued patents, and 29 pending globally, Evryx continues to expand its intellectual property footprint. Revolutionizing mobile search, Evryx is the only company to combine visual, voice, and audio recognition technology. This multi-layered approach – and the rich data it provides – offers brands a deeper understanding of the consumers they seek to engage and convert into customers. Evryx's partners include: IBM, Clear Channel Malls, Coty, Nestle, Barnes & Noble, Cosmopolitan, Fiat, Woman's Day, Lionsgate, Ogilvy, ValueCommerce, Asahi Shimbun, Digimerce and Yahoo Japan.
For more information about Evryx Technologies, Inc. and its US brand LinkMe Mobile, please visit: linkmemobile.com and the new consumer site at: discoverlmm.com.
###