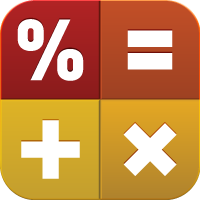 This is the best Android app I have downloaded. It's easy to set up and easier to use. I use it daily and feel much safer with my personal conversations.
- Olivia Brown -
Austin, TX (PRWEB) June 08, 2011
The Peoples Advisors launched TIPS (Text In Private Space) Android App on Memorial Day 2011. Text messaging has taken over as the most popular form of communication in the world. Over 3,000,000,000,000 text messages will be sent this year. Stolen/lost phones, spying eyes and police are just a few ways that private information is accessed. Logged text conversations and pictures that have been sent or received are usually the first thing checked by these sources to find information that can be used without your consent. Password protected locks on touch screen smart phones are hacked in various ways which are easily overlooked by the masses. One way pattern locks are bypassed is by following the smudge marks made by a finger when a user draws the pattern on the screen. These smudge marks stay on the phone and are easily seen in the light. Added security is necessary to insure that text & picture messages remain private and secure, even if the initial phone lock is breached. TIPS is the most reliable security app for SMS & MMS available on the Android Market.
With TIPS, an additional retrieval box is set up with a personal password and then disguised as a very cleverly designed tip calculator. The icon itself looks and operates like a tip calculator when used by unwanted guests, but when the private password is entered the screen reveals a separate box of private messages and pictures that have been sent and received by specifically chosen users. Additional, TIPS allows the choice of two widget icons. This is accomplished by setting up a widget on the phone, and in the secure settings screen, activating a new look to keep spying eyes away.
The Peoples Advisers, LLC looks into the latest technology for phone security and are working diligently to make messaging more secure and keep private information private. TIPS will be updated periodically to add features to ensure more privacy as needed.
Here is how TIPS (Text In Private Space) currently works; TIPS is downloaded through the Android Market at https://market.android.com/details?id=com.elinext.android.fivemfive&feature=search_result, a simple set-up page that requests you choose a password and enter an email address for lost password retrieval will appear and after that information is saved, the hidden message box it ready. Once logged into TIPS there is a seamless Intercept Contact feature to choose the contacts that need to be secured for many different reasons. The most talked about feature of this app is the ability for the TIPS icon to transform itself slightly to give an alert that a message has arrived and is in the secure area. This is accomplished by setting up TIPS as a widget. The Peoples Advisors has filmed a quick tutorial on how to set this widget up once TIPS is downloaded onto the phone (see "how to" link below). TIPS has two additional alert features, vibrate and a conversation starter. A couple choices for the conversation starter are, "How's it going" or "Have a minute?" and will show up in the notification menu of the home screen to give an alert that a message has been received by an intercepted contact.
Whatever the reason for maintaining fully secure text & picture messages, with TIPS private messages stay private.
For more info friend us on Facebook – http://www.facebook.com/tipsandroidapp
Follow us on Twitter – http://twitter.com/#!/TIPSANDRIODAPP
Or email us at - info(at)TipsAndroidApp.com
Widget "how to" video - http://www.youtube.com/watch?v=vTcB2cA1TuM
###