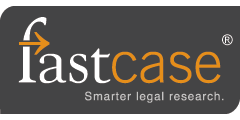 "Fastcase for iPhone and iPad is by far the most popular legal research app, and this is one of the most requested new features from users." ~ Ed Walters, CEO of Fastcase
Washington, DC (PRWEB) February 22, 2012
Legal publisher Fastcase today announced a free upgrade to its industry leading legal research apps for iPhone and iPad. Fastcase has launched Mobile Sync, which allows full integration of mobile apps with the desktop version of Fastcase.
Fastcase Mobile Sync for the first time securely synchronizes a user's favorite documents, favorite jurisdictions, and search history between apps (Fastcase for the iPhone, iPad, and iTouch) and their desktop versions of Fastcase, such as bar association member benefits, individual subscriptions, law school subscriptions, or enterprise subscriptions.
Fastcase Mobile Sync is offered for free to all Fastcase subscribers, including free trial subscribers.
Among many benefits, mobile users can, for the first time, save a document on the go using the app, and print the document later from the desktop. Or, find winning cases on the desktop, save them to favorites, and access them seamlessly on an iPad in court. Or start work on the desktop, and finish it later from an iPhone on a subway train. The possibilities are endless.
Until now, the systems have been separate, so favorites and search history on the mobile devices stayed there, and the desktop history stayed on the desktop. With Fastcase Mobile Sync, research conducted on the road, from the iPad at the coffee shop, or anywhere away from the office can now be accessed on the desktop account.
"These are two terrific free services, available together for the first time with Mobile Sync," said Ed Walters, CEO of Fastcase. "Fastcase for iPhone and iPad is by far the most popular legal research app, and this is one of the most requested new features from users. We love being the best, but we're very driven to be better."
The American Bar Association's 2011 Legal Technology Survey reported that Fastcase dominated the mobile category, with more users than Westlaw and LexisNexis combined. The mobile app was named the American Association of Law Libraries 2010 New Product of the Year and the 2011 Legal Productivity App of the Year.
Mobile Sync is another in a series of recent Fastcase innovations. In recent months, Fastcase has introduced opinion summaries and Fastcase Cloud Printing applications, and has been named to the prestigious EContent 100 list of leading digital publishing and media companies alongside Google, Amazon, Apple and Facebook.
For more information, or information about how to use Mobile Sync, visit http://www.fastcase.com/mobile-sync.
About Fastcase
As the smarter alternative for legal research, Fastcase democratizes the law, making it more accessible to more people. Using patented software that combines the best of legal research with the best of Web search, Fastcase helps busy users sift through the clutter, ranking the best cases first and enabling the re-sorting of results to find answers fast. Founded in 1999, Fastcase has more than 500,000 subscribers from around the world. Fastcase is an American company based in Washington, D.C. For more information, follow Fastcase on Twitter at @Fastcase, or visit fastcase.com.
###