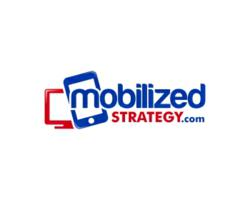 If you don't have an optimized mobile website today, you are most likely either invisible to you audience or turning them off to your business.
Fairfield, IA (PRWEB) May 13, 2013
Internet visionary Mike "Zappy" Zapolin, business professor David Goodman, and online marketing veteran Christopher Busch have launched MobilizedStrategy.com, a mobile website development firm enabling businesses around the globe to effectively engage with mobile devices users and increase sales.
Mobile search has become the preferred method of search. In fact, seventy-seven percent of mobile searches are now conducted at home and work—places where a PC or Mac is often available—according to Google and Nielsen. Unfortunately, very few businesses have invested in websites optimized for mobile devices, so they are not connecting with the majority of Internet users.
"Have you ever tried to navigate a regular website using an iPhone?" asks Zapolin, the dot-com serial entrepreneur behind dozens of successful online brands, including music.com, creditcards.com, and computer.com. "Not only are most websites unattractive on small screens, navigation can be frustrating and, quite frankly, annoying."
Goodman says websites that are not properly mobilized for smartphones and tablets turn prospective customers off and, worse, push them at competitors. He points to recent survey results published by Google that indicate 79% of mobile searchers will look elsewhere if they don't like what they find.
The optimized mobile websites MobilizedStrategy.com builds for businesses are designed to appeal to existing customers and prospective clients. Simple navigation, excellent readability, and minimalist design work to ensure that visitors stay on the website, which increases the likelihood of a sale.
"We know that nine out of ten mobile searches lead the user to take further action, and over half will result in a purchase," says Busch. "If you don't have an optimized mobile website today, you are most likely either invisible to you audience or turning them off to your business.
"In most cases, we can design and build an elegant mobile website for most businesses in less than a week—and it requires very little effort on the part of the business."
Each MobilizedStrategy.com website is equipped with features that enhance the user experience and are appropriate for the individual business. Companies can add an unlimited amount of content on an unlimited number of pages.
The mobile web development team is located in Fairfield, Iowa, a conscious community of 10,000 people. The town is an entrepreneurial hotspot that was ranked by Smithsonian Magazine as one of the top seven small towns in America. Oprah Winfrey calls it "one of the best-kept secrets in America."
MobilizedStrategy.com is now working with many small businesses, including a telecom provider, a realty firm, and an anti-aging company.
"The sooner companies execute their mobile strategy, the faster they will realize the benefits," says Zapolin. "It's time to stop losing money and time to get moving."
About MobilizedStrategy.com
MobilizedStrategy.com is a mobile website development firm based in Fairfield, Iowa. The innovative solution enables companies to maintain their brand and URL and features an easily-updatable content management system, automatic device detection and redirection capabilities, and painless Search Engine Optimization implementation.
To learn more, call 1 (800) 472-5845 or go to MobilizedStrategy.com.