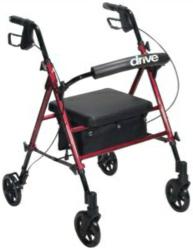 Three of the leading causes of inactivity are convenience, sedentary recreation and avoiding discomfort.
Ashton, MD (PRWEB) October 02, 2012
A recent report by the World Health Organization warned that "a sedentary lifestyle could very well be among the 10 leading causes of death and disability in the world." They estimate that two million people die every year due to physical inactivity. Inactivity doubles the risk of cardiovascular diseases, diabetes and obesity, not to mention increasing the risk of colon cancer, high blood pressure, depression, and other things you don't want to have.
But according to JustWalkers' Bryan Mercer, a licensed pharmacist for over 30 years, you can avoid all these things and live a healthier happier life with some simple strategies. "Three of the leading causes of inactivity are convenience, sedentary recreation and avoiding discomfort," says Mercer. To combat convenience, he advises taking the stairs instead of the elevator, cooking your own meals instead of eating out, and parking at the far end of the parking lot instead of right next to the store. These simple, everyday things add up.
Sedentary recreation, such as TV and the internet, are good in moderation but shouldn't suck up your whole life. Mercer suggests diversifying what you do for fun with activities such as going on walks, gardening, fishing or playing games with your friends. The activities don't have to be high stress, they just have to get you moving.
As for avoiding discomfort, no one wants to be uncomfortable. Unfortunately, moving from a sedentary lifestyle to an active lifestyle will be—at least at first. "The good news is once people start exercising more they usually report a decrease in pain or discomfort within weeks. You just have to keep at it," encourages Mercer. And exercise doesn't have to mean jogging or lifting weights. Other activities such as water aerobics and Tai Chi are growing increasingly popular in the US, and many local health centers offer classes in these.
"Try to have fun," says Mercer. "Being physically active should be a joy. You can take a class at a community center or get a pet. Pets, especially dogs, increase your opportunities for exercise and socialization. Or you can try volunteering. There are a lot of opportunities for the elderly to volunteer, more than most people realize. The Senior Corps does work in areas around the country, and foster grandparent programs are also becoming popular."
About JustWalkers.com
Just Walkers provides premium walking aids throughout the United States for people of all ages looking for the best mobility products at the lowest price. They understand the importance of choosing the perfect mobility device to fit your needs. With this in mind, they offer only the best products, parts, and accessories including detailed information about each product and numerous user reviews to help you with your decision. They are proud to serve those who seek information and assistance in determining which walking aid works best for them. With a wide assortment of walking aids at affordable prices, JustWalkers.com is determined to make your shopping experience worthwhile.