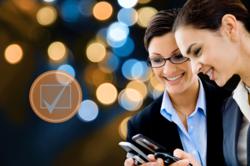 "I hope our efforts will create a clearer picture of the future of the TEM industry, which in turn will give us the tools we need to plan for that future." - Erik Eames, Wireless Analytics
Danvers, MA (PRWEB) January 26, 2012
Erik Eames, founder and managing director of mobility management BPO Wireless Analytics, LLC, has become a member of three committees of the Telecom Expense Management Industry Association (TEMIA).
TEMIA's mission is to raise awareness and knowledge of the values and benefits of TEM solutions, to improve the quality and value of TEM solutions through the development and promotion of open industry standards, and industry knowledge among TEM Solution Providers, business partners, telecom service providers, and enterprise clients.
TEMIA has more than 38 member businesses that collectively manage more than $61 billion of telecom and data spending for companies around the world. Wireless Analytics joined TEMIA in November.
Founded in 2003, Wireless Analytics serves clients throughout North America, primarily in the Northeast. The company was rated #1 in customer service in 2011 among 70 wireless mobility management firms by AOTMP, a leading industry research firm in fixed and mobile telecom. Eames will serve on the following committees for TEMIA:

TEM Valuations, Mergers, Acquisitions, Funding and IPO Readiness
Public Relations
Membership
"We were excited to join the TEMIA ranks this fall, and in this new position I'm looking forward to collaborating with other TEM companies to promote best practices for the wireless expense management industry," Eames said. "I hope our efforts will create a clearer picture of the future of the TEM industry, which in turn will give us the tools we need to plan for that future."
"We look forward to having Erik and Wireless Analytics participate on our committees as we work to shape the future of the industry," said Joe Basili, TEMIA's managing director.
Based in Danvers, MA, Wireless Analytics recently launched its CLEAN Platform™ 3.0, a new version of its proprietary tool for wireless expense management. CLEAN Platform™ 3.0 (Carrier Line Expense Analysis) offers a level of reporting unmatched in the industry and makes life easier for CIOs, CTOs and procurement managers who oversee wireless expenses.
About TEMIA
The largest telecom expense management (TEM) service providers founded TEMIA in 2006. TEMIA is a not-for-profit organization guided by service and industry solution providers.
TEMIA's initiatives include grassroots advocacy of WEM and TEM, open industry standards, and an ethics code. For more information about TEMIA, visit, http://www.temia.org.
About Wireless Analytics, LLC
Wireless Analytics provides outsourced mobility management services such as online visibility and reporting, wireless policy development, cost analysis, procurement, complete help desk services, inventory management, and carrier invoice management. Additionally, Wireless Analytics offers the proprietary CLEAN Platform™, a wireless telecom expense management tool that empowers businesses through easy access to wireless performance metrics. To learn more, please visit http://www.wirelessanalytics.com.
Media Contact
Please call 1.888.588.5550 or email mediarelations(at)wirelessanalytics(dot0com.
###