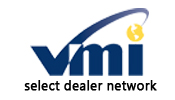 (PRWEB) December 20, 2011
Nor-Cal Mobility has announced they've taken part in the VMI SDN (Select Dealer Network), to utilize the strong organization assembled by VMI by means of Mobility Sales.com.
The Select Dealer Network is a revolutionary project designed to assist VMI dealerships pool their methods and create an effective web site whereby customers can reach each dealer in the network. The site chosen for this is MobilitySales.com, a site with a successful history and reputation in the mobility business. Through MobilitySales.com, Nor-Cal Mobility will obtain a defined marketing location for marketing handicap vans and mobility products. This permits more useful spending of internet marketing funds, as well as permitting dealers to get their message before a new public.
In addition to increased advertising power and a greatly increased web appearance, Nor-Cal Mobility gets entire education in handling internet buyer leads and how to track prospects through the efficient allotment technique.
The Select Dealer Network has been flourishing in a short time-- launched in 2008, the SDN has helped to acquire considerably greater amounts of purchasing buyers than what any partaking dealer experienced before its formation.
The SDN enables participating mobility providers to develop mutual insight into business issues, and also enhance partnerships within the mobility industry. Dealers are also able to experience a strong voice within VMI (Vantage Mobility International), as well as clear, truthful dialogue within the network.
Nor-Cal Mobility is very excited about being a member of the Select Dealer Network, and expects an equally helpful relationship with all companies.
About Nor-Cal Mobility: Nor-Cal Mobility has been a retailer & modifier of wheelchair accessible van conversions and adaptive driving equipment and home and business modification since 1982. NCM also sells and installs accessibility equipment for homes and businesses to include ramps, stair lifts, overhead lifts, elevators, porch lifts, accessible bathing products, pool & spa lifts and more.
# # #